Every year, a series of outdoor activities are held in Make Locks, including all kinds of interesting sports and games, such as tug of war, funny competition, badminton, table tennis, 100 meters race and running race around the scenic lake park, etc. Taking part in activities, people can get more familiar with each other and have a good mood in work, which is beneficial for team work building.

It was an activity month organized by Make Locks in the tenet of "Staffs Happy & Customers Satisfied". Just as Lin Huiyin writing on book, April is the most beautiful period among a year. In the picturesque and sunny spring days, Make locks happy life was extending in the warm spring breezes.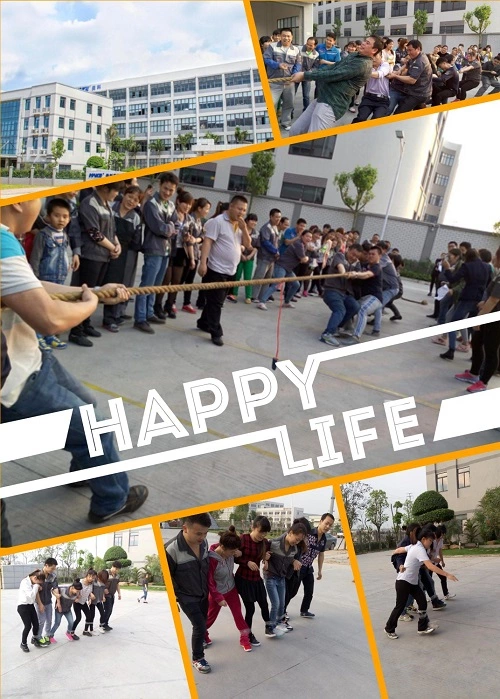 It started with Tug of War. In the field, participants from both sides fought for awards, with face flushed and back sweat. Viewers cheered loudly for them. The cheering voice resounded through the whole court which was very exciting and inspiring.
Next was Three-legged Race, which was an activity challenging team work and speed. The competition rule was that each group with 6 people, tying up one's right leg with neighbor's left leg, and left leg with another neighbor's right leg (as picture showed). The team which went from beginning line to the finishing line with the least time was the winner. During the competition, each team member worked hard for the same goal, to be the first one pass the finishing line.
Process was more meaningful than the result sometimes. No matter who won the game, everyone enjoyed the competition, and left a good story in
Make Locks Manufacturer Ltd
.
The activity is still ongoing, and welcome to join us!