Pad & Motorcycle Locks
Pad lock
is a kind of detachable lock made of harden steel, with a hinged or sliding shackle or beam.
There is a long history of human use. It is cylinder could be a
dimple key system
, laser key system, Abloy key system, etc. The beam is controlled by a cylinder. Usually, locking is very convenient by pushing down the beam. Available with a range of locking inserts. The solid brass body is finished in polished chrome and the stainless steel rotating shackle is highly resistant to sawing.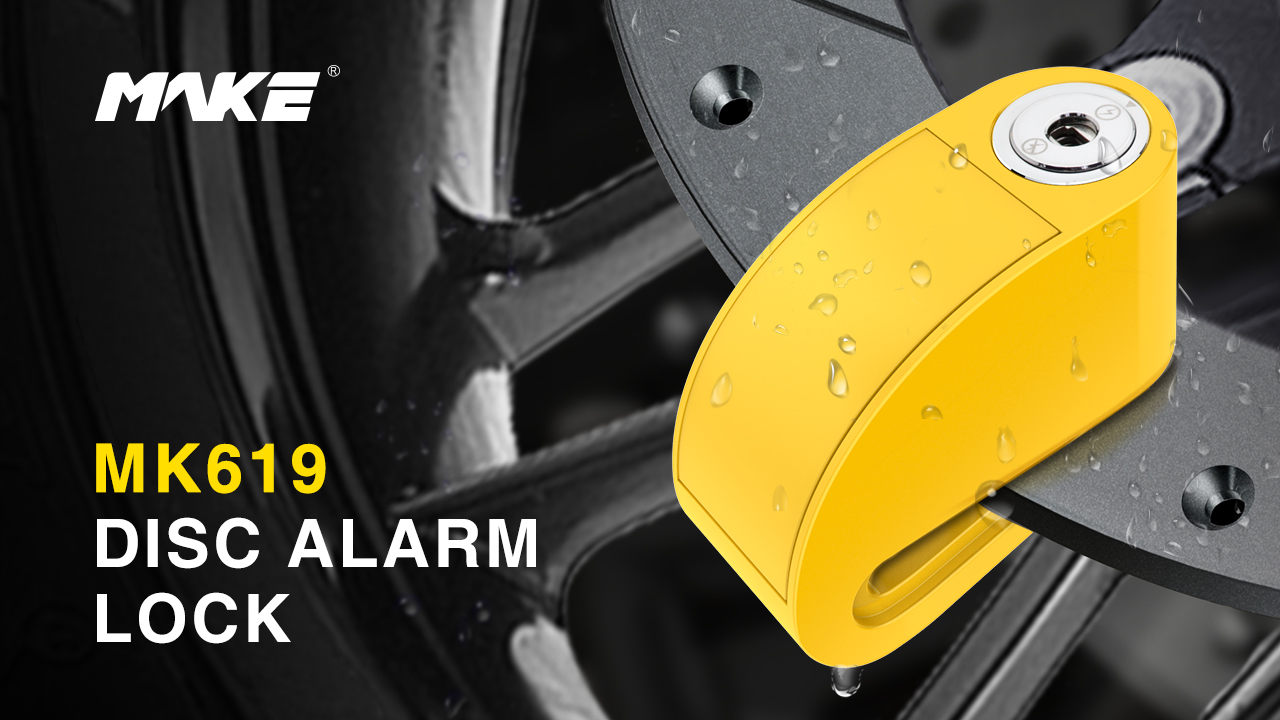 Make Locks recently developed a new kind of pad lock, a double key system, Key B can open the lock only after using Key A, high security. The double security makes it ideally suited for use in cash collection, to prevent dishonesty, and in restricted access or commercially sensitive situations where two keyholders are required to be present, for example, an operator and a supervisor.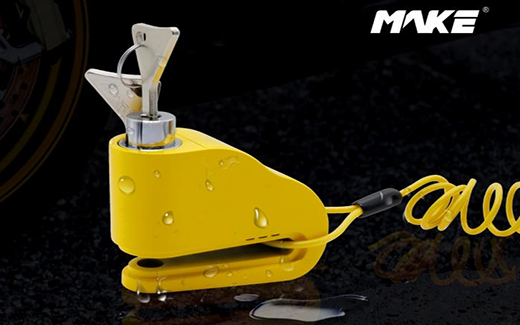 Padlock made of durable material is commonly applied in warehouses, military, safe boxes, electrical equipment, server, vehicle, etc, where a high-security level is required.
Showing 1–6 of 11 results
Pad & Motorcycle Locks
In our daily life, the motorcycle is an important means of transportation. Rear installation lock safety is one of the most concerning topics for many motorcycle friends.

Definition: the lock system, which locks the locomotive or two-wheeled bicycle, can be called motorcycle locks.

Lock classification: motorcycle locks are mainly U-type locks, disc brake locks, chain locks, etc.

U-type Lock: a kind of locomotive rear lock that is widely used. Because of the U-shaped appearance of the lock body, it is called a "U-shaped lock", which is often used in bicycles, motorcycles, and other 2-wheel markets, and can also be used for glass doors with handles on both sides.

Disc Brake Lock: This type of lock is called "disc brake lock", simply because the anti-theft principle of the disc brake lock is mainly to lock the two-wheeler's disc brake so that the vehicle can not drive normally. It is also called an "alarm lock" because it emits a sharp alarm sound.

Chain Lock: it is mainly used for the steel chain around the surrounding fixed objects and by using the padlock to guard against theft.

Lockset Purchasing
The difference between disc a brake lock and a U-type lock is larger. The main advantages of the U-type lock are its firm reliability and suitable price; the disadvantages of the U-type lock are too bulky and inconvenient to carry. The disadvantage is that the vehicle without the disc brake plate can not be used.

Our company's MK619 is a very good disc brake lock product. The lock is made of zinc alloy, stainless steel, copper, and other metals. The key uses a high-security abloy structure and the key tooth flower is up to 10,000. Besides, the waterproof and dustproof grade is IP55 and the alarm mode and non-alarm mode can be freely switched between. The alarm volume is 110-120 decibels, which greatly improves the safety of the locomotive. What's more, users can choose the right locks according to their own needs.

Use of Locks
Whether it is motorcycles, confident cars, trucks, etc., you can use our locks.