With the normalization of prevention and control of the COVID-19 pandemic, major schools are about to usher in back-to-school season. After the long "winter holidays" (Students' winter break started before the outbreak of the coronavirus pandemic in 2019. And it has lasted for a long time), students will soon return to the school and some freshmen are about to start new school life. Make
four-digit combination locks
will also start a new journey to fully secure students' school life.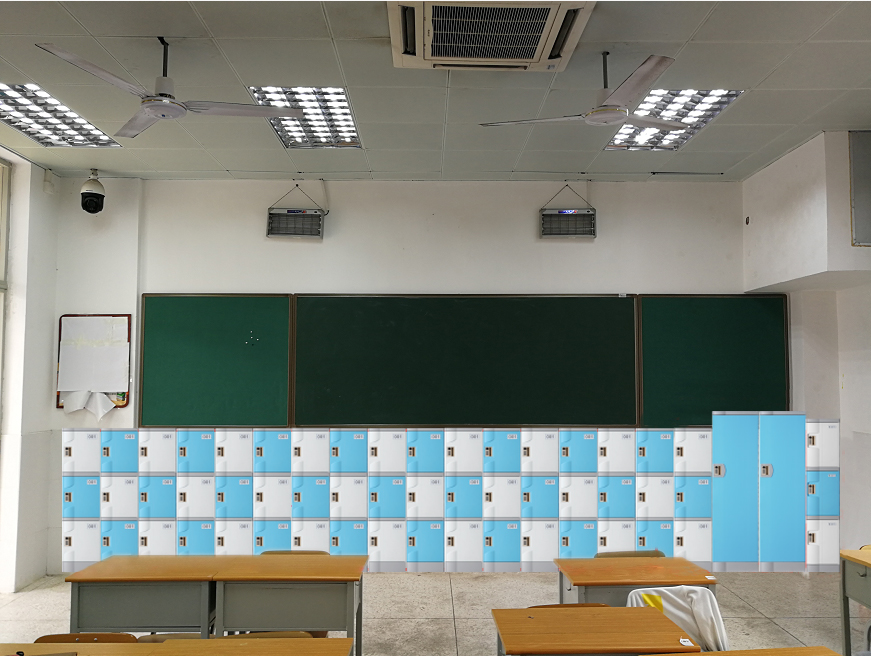 With the improvement of school infrastructure, lockers have become essential equipment in many schools. Whether in the library, eating or taking part in activities, everyone likes to lock heavy schoolbags or things inconvenient to carry in lockers nearby. Lockers provide convenience for students' school life, but at the same time, attention needs to be paid to their safety.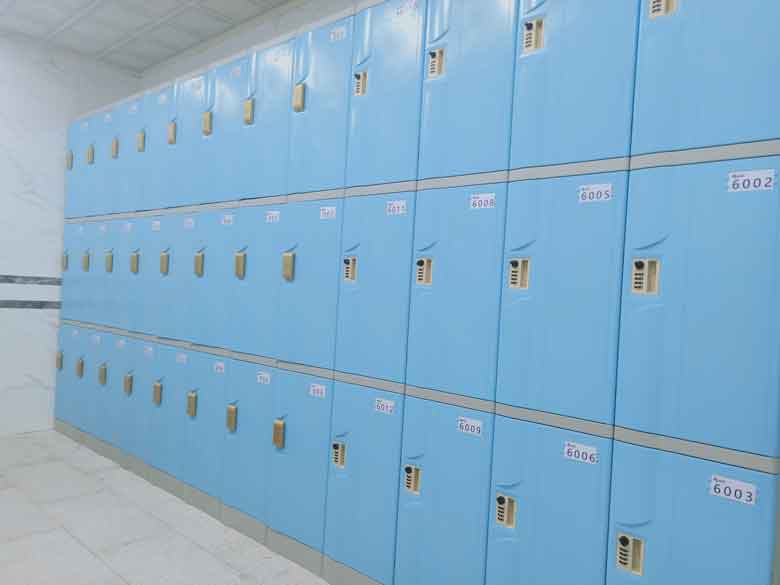 Make four-digit combination lock
MK706
is a mechanical combination lock specially designed for all kinds of lockers. MK706 has 10000 possible password combinations from 0000 to 9999. The number of password combinations is large, and the safety factor is high. Students' belongings can be guarded by this lock. When the four-digit combination lock is used, the lock can be opened only by rotate the wheel to the correct number (four-digit password), which is convenient to operate. And the password is easy to remember.
Eyes are important sense organs to appreciate the colorful world. Colorful objects in life, with the help of designers, can not only make people be in a good mood, but also be beneficial to both physical and mental health. The lock case of the four-digit combination lock MK706 is made from ABS plastic, and the surface is treated by special processes (e.g. dusting and spray painting). Its appearance is simple and elegant, the color goes well with everything, and it is fine and smooth to the touch so that it can match with the locker well. Meanwhile, ABS plastic can resist moisture, heat and corrosion, with long service life and low maintenance costs, which is very convenient for school management.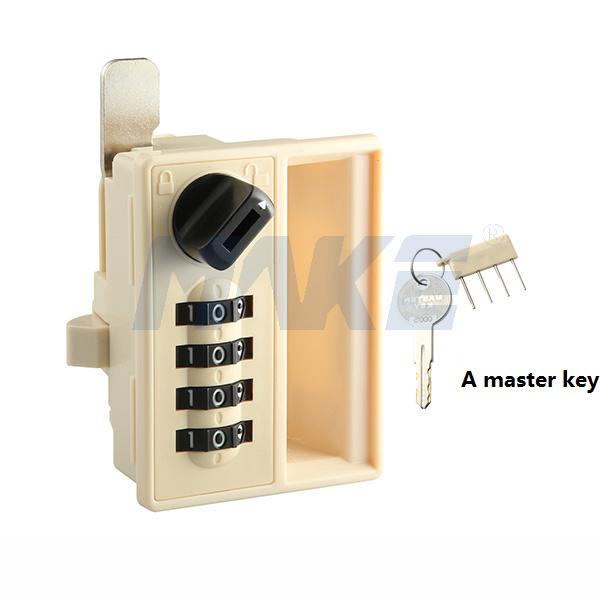 Younger students are easy to forget their passwords due to lack of awareness of safe keeping. Luckily, the lock MK706 is equipped with a master key. When students forget their passwords, teachers or administrators can use the master key for emergency unlocking, and quickly retrieve the passwords through the four-in-one password probe. The master key not only makes students worry-free, but also facilitates the management of school lockers.
In addition, MK706 integrates aesthetic, practical and durable functions, adheres to the people-centered design concept. And a handle is specially set on the side of the lock, providing convenience for the majority of students to open or close the locker door and greatly enhancing the user's unlocking experience. Do you want to know more about the four-digit combination lock? Contact us quickly! We will serve you wholeheartedly.