People are diligent and spring will come early
(The arrival of spring indicates the arrival of a good time.).
It is the right time for making progress.
The sound of firecrackers of the Spring Festival has not gone far,
and the new journey has already begun.
On the eighth day of the first lunar month of the Year of Ox,
let's kick off the work!

The seed germinates and spring returns to the good earth.
MAKE kicks off the work in the new year
in simple but festive ways, such as raising the national flag,
playing the national anthem, and setting off fireworks and firecrackers.

At 8 o'clock in the morning,
MAKE workers are all in high spirits
and stand next to the flag-raising platform early.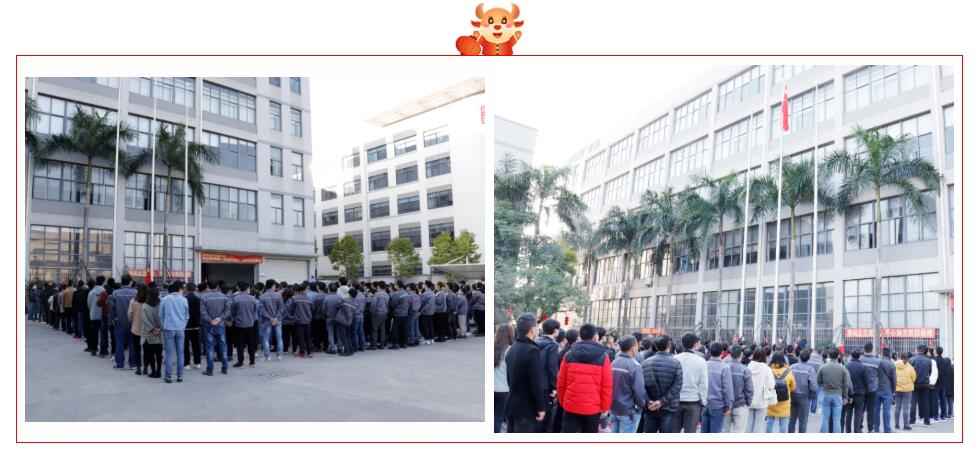 In a solemn atmosphere,
Make Security Technology Co., Ltd.
plays the national anthem and raises the national flag
to welcome the brand new year with high morale.



Strings of flaming red firecrackers are laid neatly
in front of the gate of the company.
With the sound of firecrackers,
MAKE finally ushers in the first day of work
in Chinese New Year.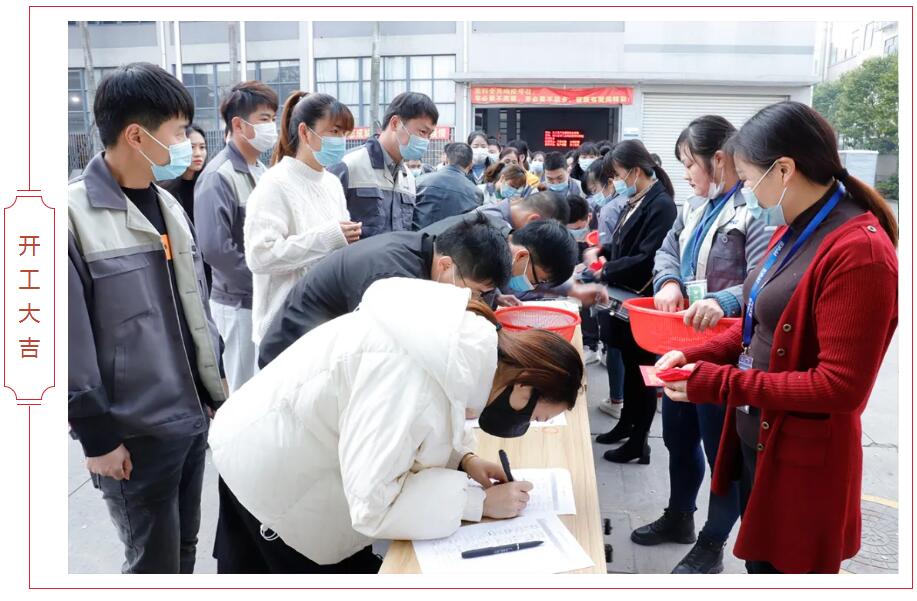 In a brand new year,
employees get lots of benefits.
MAKE gives lucky money to every worker.
Good luck to everyone in the new year.
May 2021 be bullish for everyone!

In the Year of the Ox,
work hard and develop the spirit of the ox
(In Chinese culture, the ox is the symbol of diligence,
dedication, advancement and strength.).
The new year brings new outlook.
Let us together get back to work with vigour.
In the new year, let's start a new chapter;
take the dream; win the future.