Jingle bells, jingle bells,
Jingle all the way.
When the sweet and happy Christmas bell rings,
There is a strong Christmas atmosphere all around.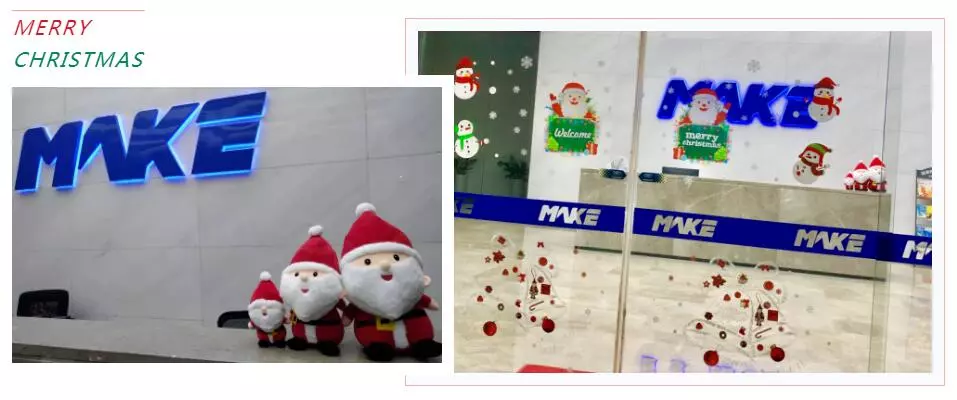 In this day full of joy and wishes,
MAKE
also creates a perfect Christmas atmosphere.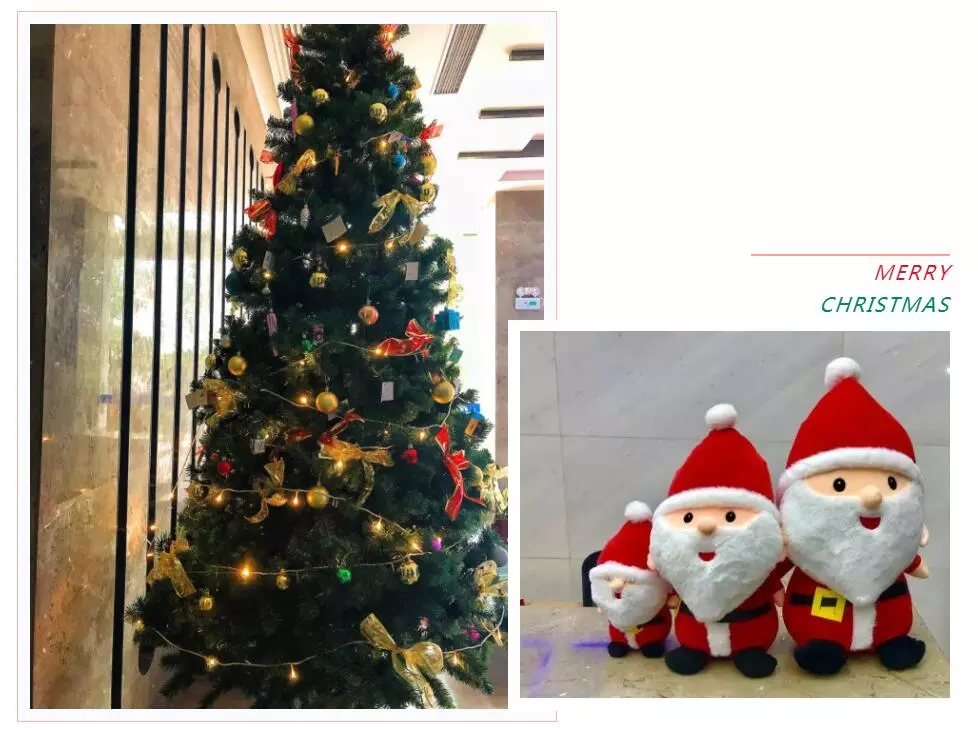 A decorated fir tree stands erect,
With its branches decorated with bells,
The sound of which is sweet.
And cute Santa dolls are neatly placed.
There is a Christmas atmosphere everywhere.
This Christmas,
MAKE has already prepared the gift.
In the name of Santa Claus,
MAKE sends good wishes to everyone.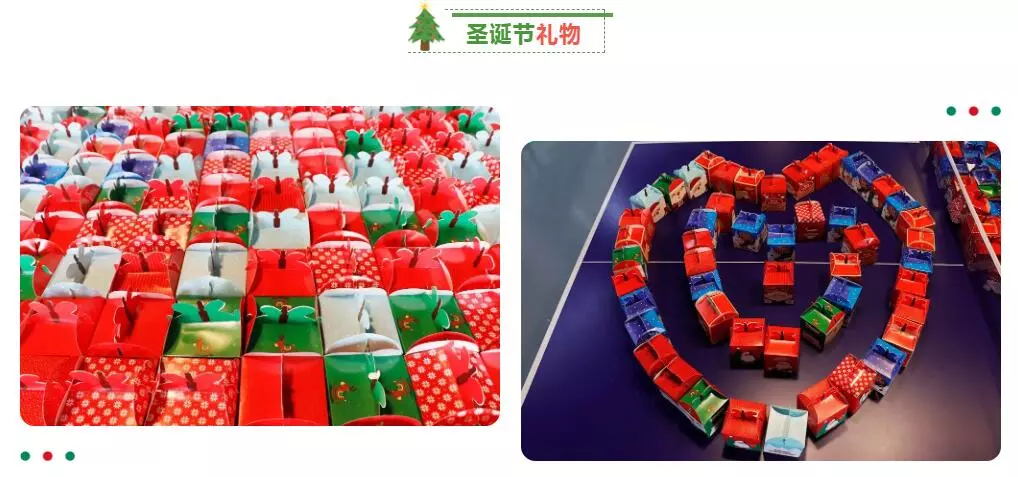 Red apples
(The word for apple in Mandarin is "píngguǒ" (苹果)
which sounds like the word for peace.)
Mean that people will have a peaceful and quiet life
in the days to come.
While adding a festive atmosphere,
MAKE wishes all friends a prosperous future.

MAKE thanks the friends who take great pains with Christmas presents.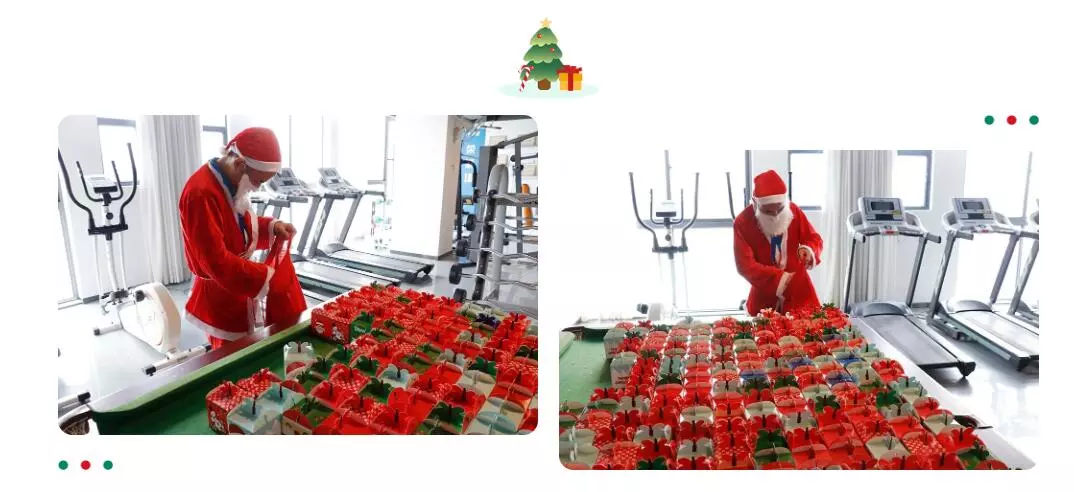 Santa Claus
Turns wishes into small gifts,
stuff them in the bag,
And send the gifts to us
While we are at work.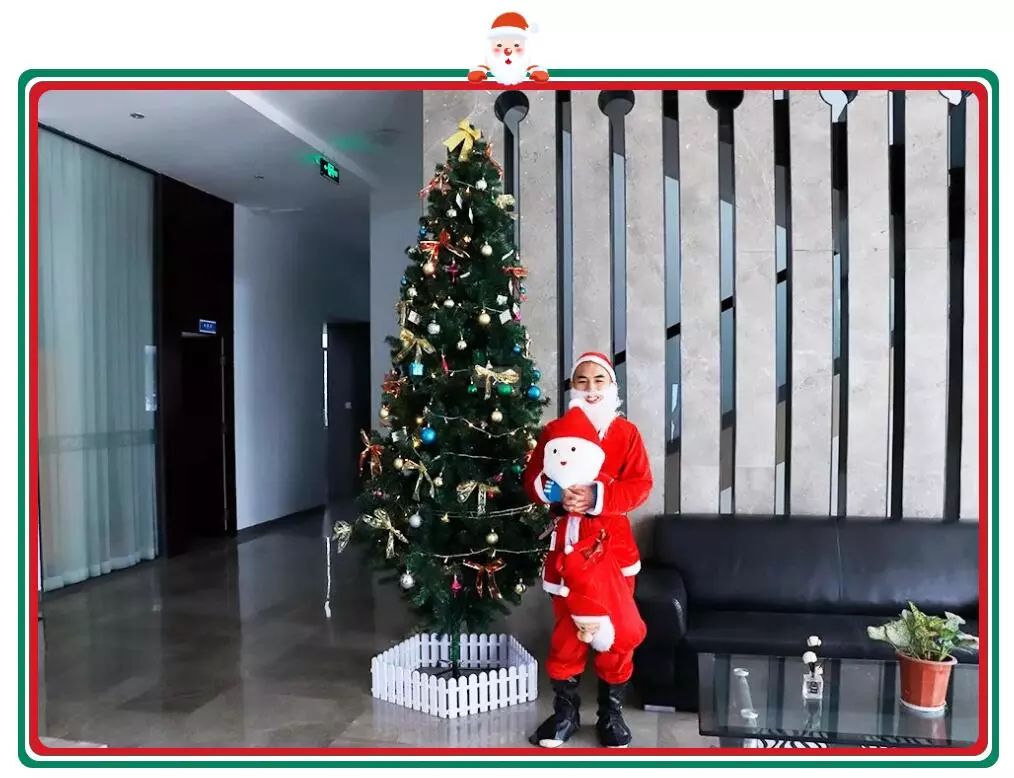 Santa Claus is ready to send gifts.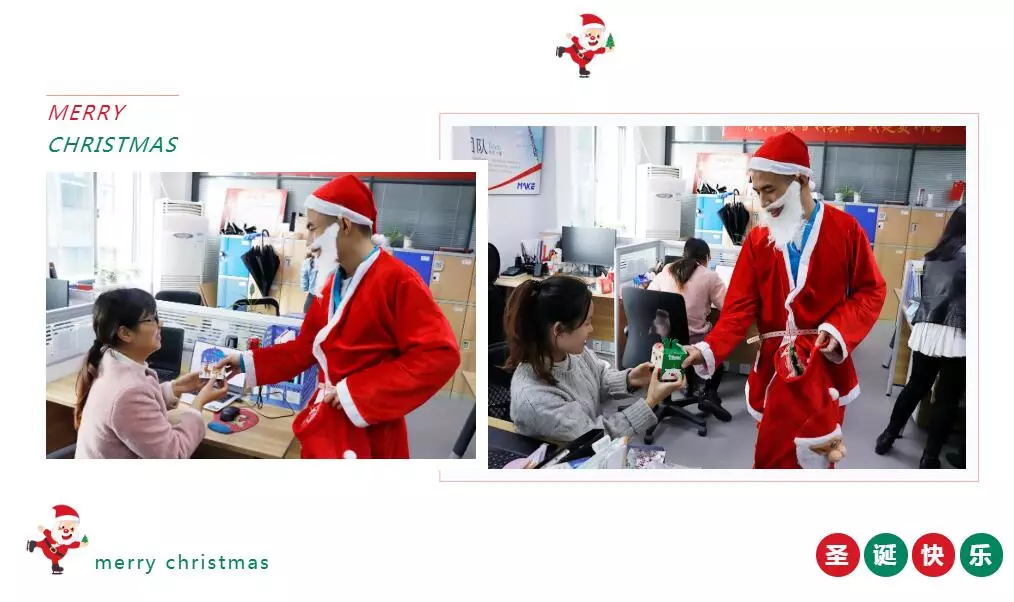 The distribution of gifts make us enjoy a happy moment. The red envelopes carefully prepared by our friends bring us many surprises.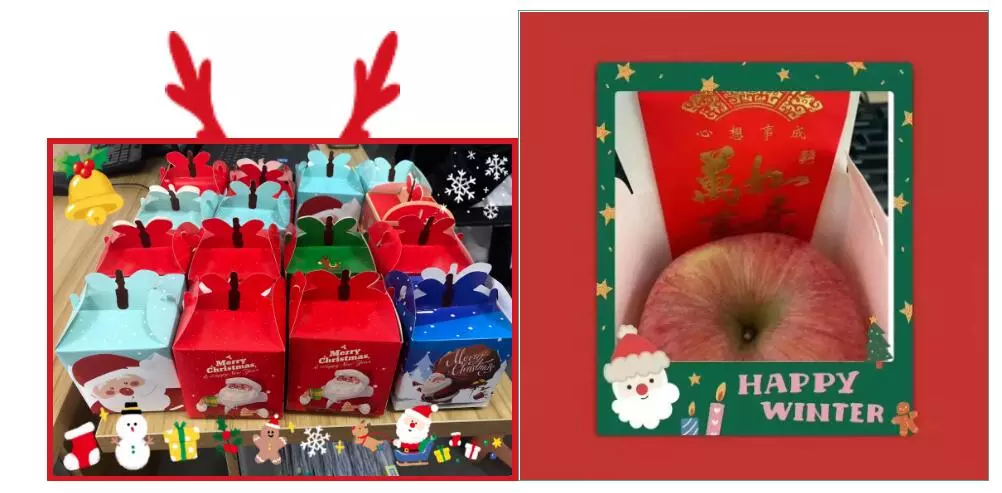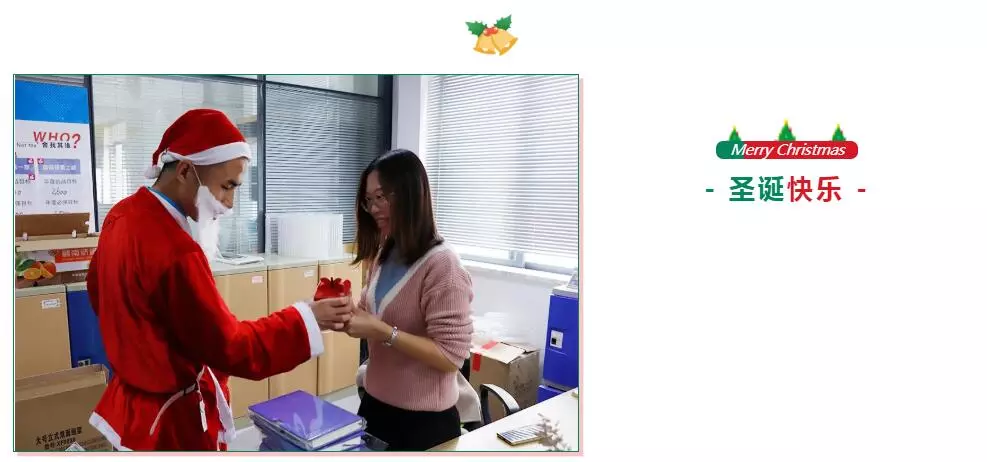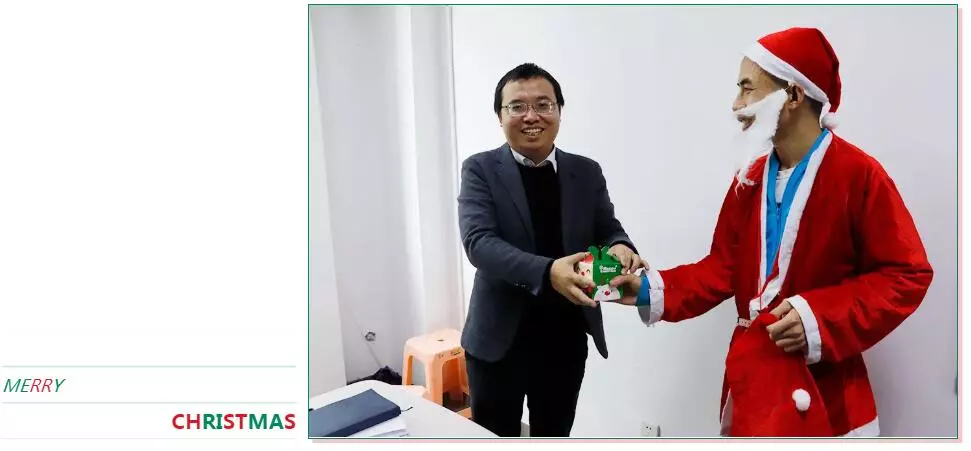 Christmas
is a festival of love.
It has been given the color of happiness.
In MAKE,
It is the way to convey love.
MAKE wishes all friends can work happily
And live a happy life.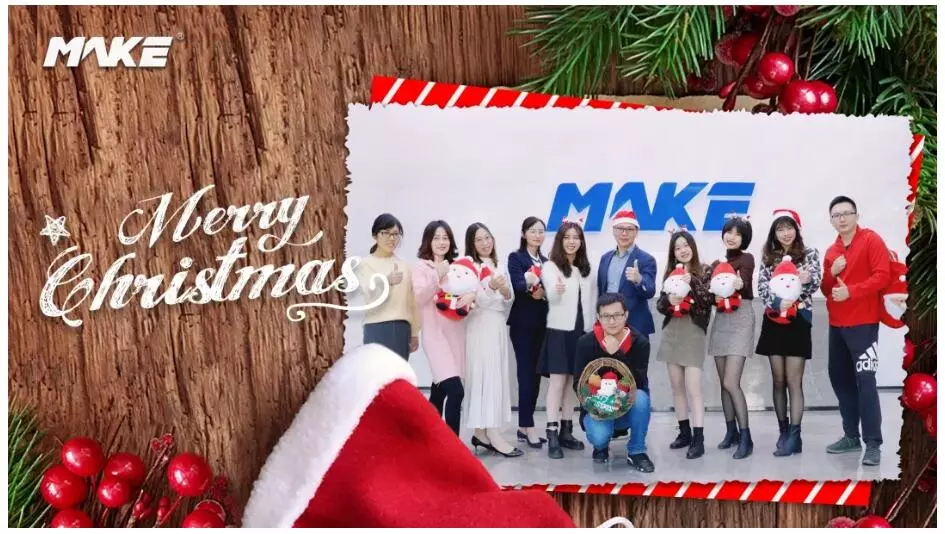 Bells make the Christmas tree noisy
While gifts and wishes create a warmer environment for MAKE.
2020 is near to completion.
May everyone safe and sound.
Merry Christmas!