With the theme of "self-service business" and "self-service economy", the 16th China International Self-service, Kiosk and Vending Show (CVS) and Shanghai International Smart Retail Exhibition was rounded off. In addition to the amazing self-service commercial services and new technologies, this exhibition assembled more than 300 online and offline quality manufacturers in self-service and smart retail industry, gathered a variety of popular products and hot topics, and more than 100 media witnessed the scene.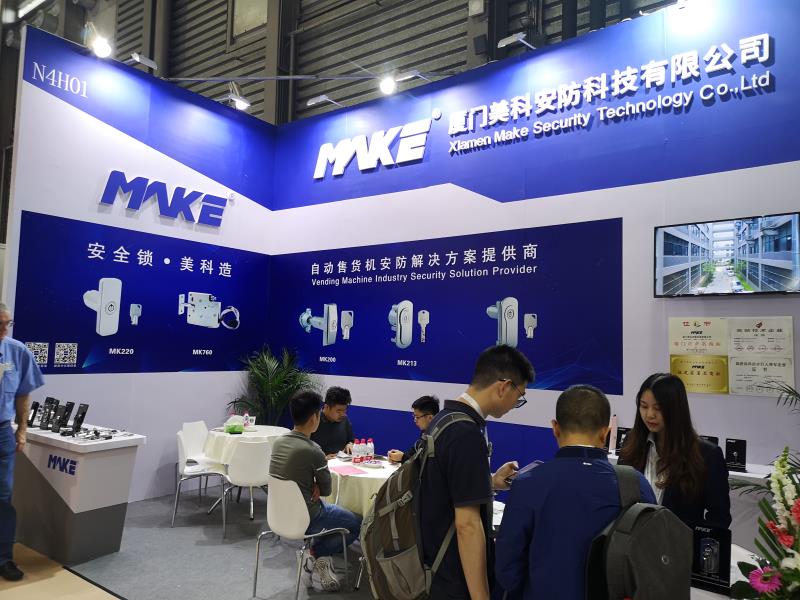 From the scene, the contribution of the new retail industry to the economy has been gradually valued by all sectors of society, the wave of self-service economy has come. A market analysis predicts that the consumption upgrade has promoted the rise of new retail, and the vending machine will be the focus of future self-service retail industry development. The characteristics of vending machines are unlimited in location, time and crowd, which satisfy people's shopping desire of "instant demand and instant consumption". Moreover, vending machines are one of the most common and easily accepted formats in self-service business. Undoubtedly, the popularity of self-service devices will be the general trend, greatly reducing human, material and financial resources, and promoting the development of smart cities.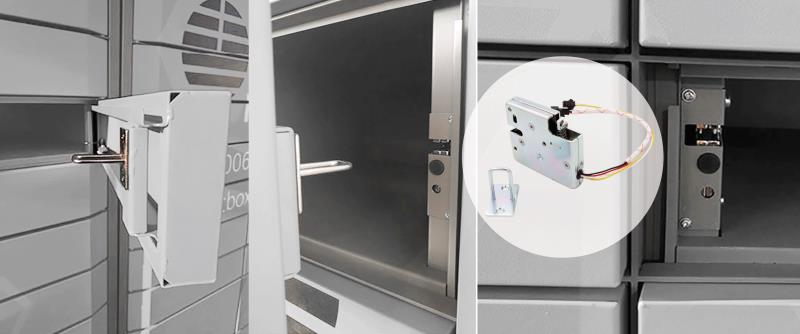 However, even if the functions of the vending machine are new and the service is people-oriented, safety is still the top priority. So how will companies solve security issues? How will vending machines replace cashiers?

The vending machine is based on the digitalization of the whole chain of people, goods, and field. The degree of consumer participation is getting higher, and the sellers, technologies and service personnel being located in the front line of retail all take a back seat. In this case, to ensure the safe sale of every product in a situation without the manpower, a "guardian" who can provide 24-hour guarding service for the vending machine is necessary. And this guardian must be a high quality, high security vending machine lock.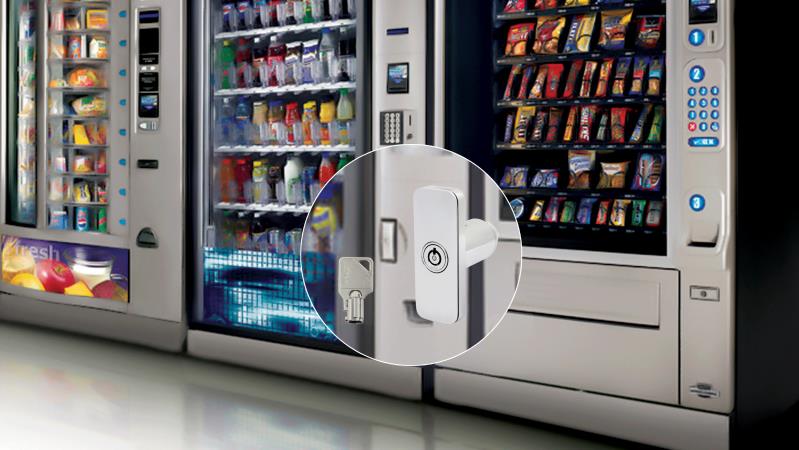 MAKE® launched MK220, a new vending machine lock in the CVS, as well as Japanese vending machine locks, American vending machine locks, electromagnetic locks, vending machine lock cores and other products. And a number of vending machine manufacturers had intentions to cooperate with MAKE®.

MAKE® has been focusing on the design, research and development, manufacture and marketing service of industrial locks and commercial locks for more than 10 years. In terms of boosting the development of self-service retail industry, MAKE® has become a professional supplier of vending machine security solutions. After long-term market tests, vending machine locks of MAKE® are very mature, diversified, and provides reliable guard for self-service products and vending systems.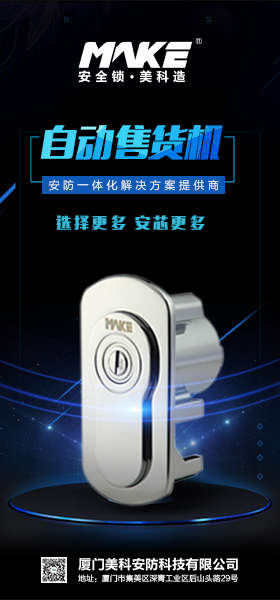 MAKE® has always been committed to providing security for self-service retail equipment and systems. In the future, MAKE® will continue to pursue the dream bravely, realize the dream by doing solid work, and strive for unlocking new lifestyles.