The 125th China Import and Export Fair (Canton Fair) is an emotional bond between foreign trade enterprises and customers; a barometer and the first promotion platform for China's foreign trade; moreover, an international cross-brand and cross-category product exhibition, covering electronics, home appliances, light fittings, vehicles and accessories, machinery, hardware tools, building materials, chemical products, new energy and other fields, indeed belonging to a visual feast. It's a rare foreign trade opportunity for MAKE®.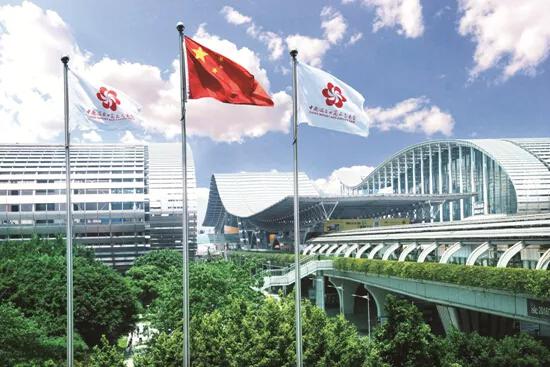 According to the grand occasion of the five-day Canton Fair from April 15 to 19 ( a total of 60,651 booths and 25,496 domestic and foreign exhibitors), the private enterprises occupying the vast majority of booths facilitated transactions no longer by the price of low-end products, but by constantly providing products with independent intellectual property rights, independent brands, independent marketing, high tech content, high value added and high efficiency, thereby improving the quality of foreign trade significantly.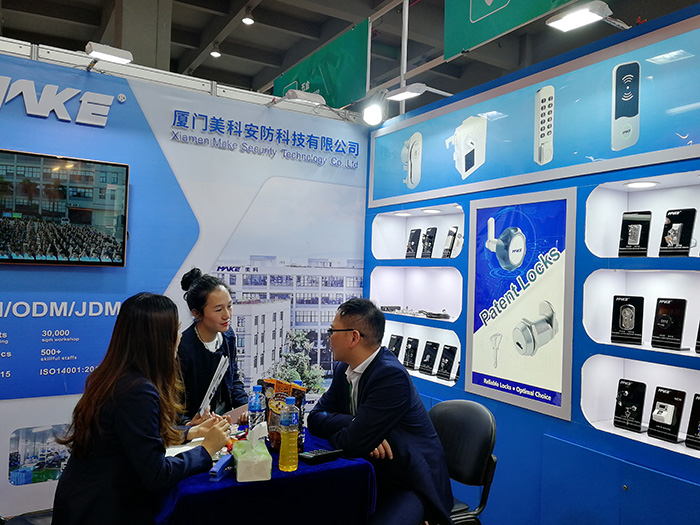 However, compared with the 190,000 participants in the 124th Canton Fair, the number dropped slightly this year. According to the first quarter import and export data issued by the General Administration of Customs, even China's foreign trade has started smoothly and become a "stabilizer" for global trade, factors such as international environmental uncertainty put pressure on foreign trade, and WTO recently lowered the global trade growth forecast from 3.7% to 2.6%.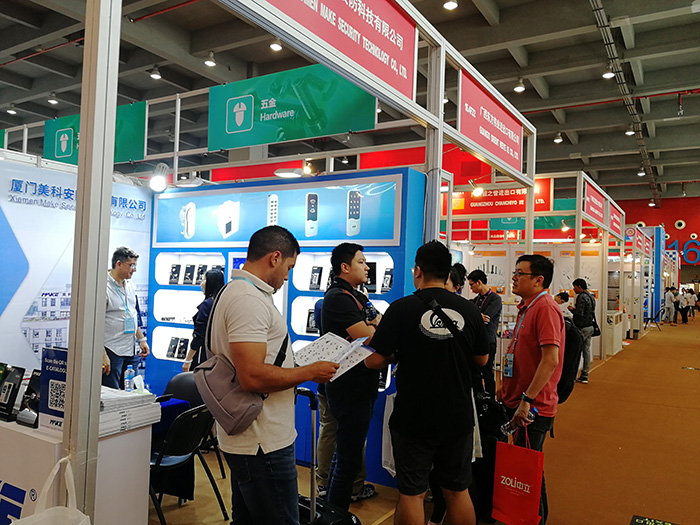 MAKE® took advantages of its service, research and development, production and quality to show high-end products such as smart electronic locks, vending machine locks, cabinet locks, chassis locks and cam locks at Canton Fair. It has attracted the attention of customers at home and abroad, and reached long-term cooperation intentions with many customers, further expanding the channels of foreign trade.

MAKE®'s advantages

1. MAKE® has a modern production workshop. In 2018, it has newly put the dust-free workshop into use for smart electronic locks, which has created very favorable conditions for the development and production of electronic locks.




2. As a one-stop security solution provider, MAKE® has sold products to more than 80 countries and regions around the world, with a focus on achieving the diversified goal of the perfect combination of locks and users.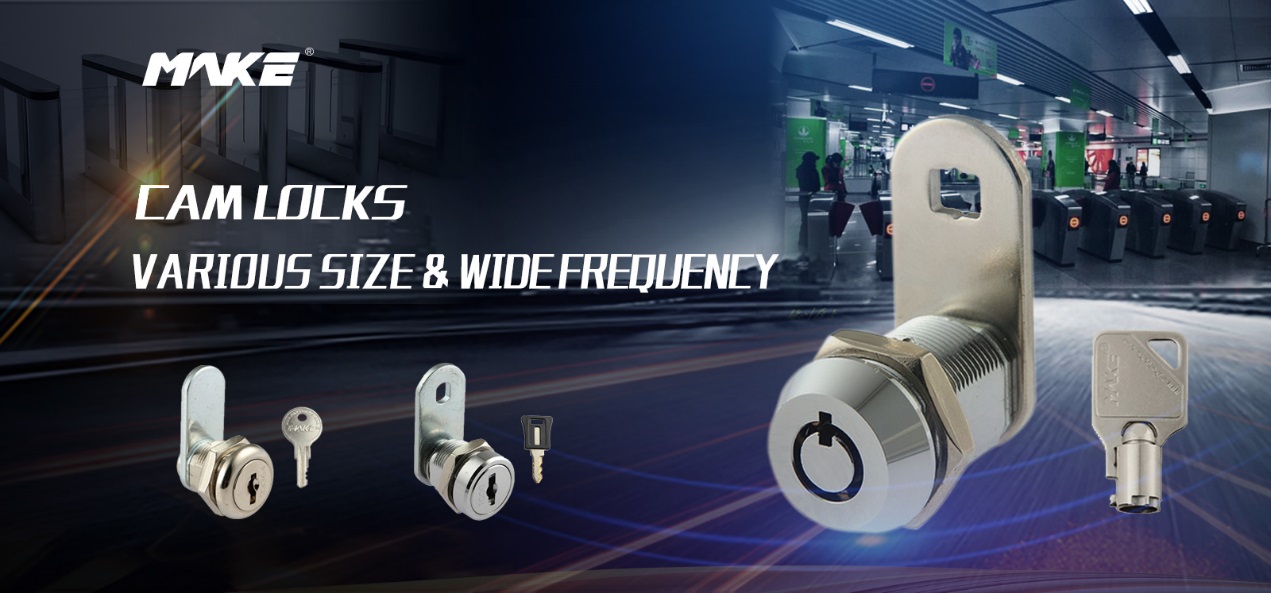 3. MAKE® has strong research and development (account for 8% of total spending) capabilities, more than 50 high-quality scientific research talents, PDM data management platform, SOLIDWORKS 3D structure design and analysis software.





4. Quality is the survival cornerstone and policy adhered by MAKE®. From the supplier's incoming material quality control to the quality management in the manufacturing process, to the final customer shipment quality audit, every link is in strict accordance with the ISO9001 quality system operation.

In the future, MAKE® will continuously improve its products to serve global customers with excellent technology and quality.