Lockers are common equipment in our daily life. It can be seen not only at home, but also in shopping malls, supermarkets and other public places. With the increasing demand for materials, durability and safety of lockers, lockers are constantly improving. From traditional wooden lockers to steel lockers to ABS plastic lockers, lockers are becoming safer and more eco-friendly. And at the same time, the locker has a longer service life. There are also various
locker locks
used for locker doors along with the development of lockers.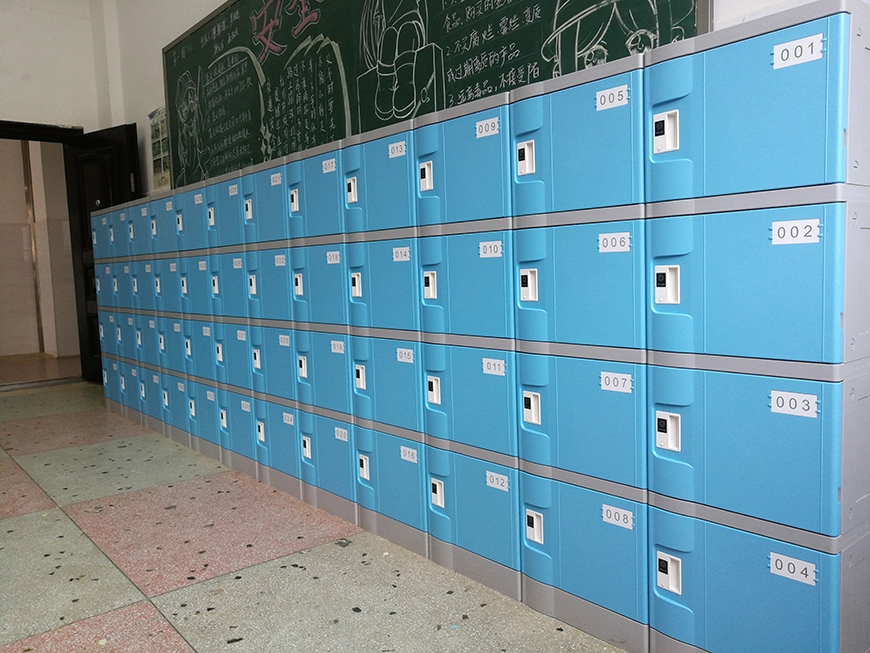 Nowadays, various types of locks are used for lockers, such as combination locks, mechanical locks and electronic locks. These locks become safer and their functions are increasingly abundant. And it is more important for
the locker lock
to be waterproof, especially in swimming pools, bathing centers and other humid and warm places. The
locker locks
are easy to rust and damage when exposed to these places for a long time, bringing troubles to the use, management and maintenance of lockers.
Therefore, locker manufacturers should attach great importance to the waterproof performance of the
locker locks
. Locker makers should be in clients' shoes, provide perfect solutions for end users, communicate and cooperate closely with locker locks manufacturers to develop locks that are more suitable for wet and warm environment, so that lockers can stand out in the fierce market competition and win the trust of users.
As a well-known lock enterprise, Make has a variety of
locker locks
, including electronic locks, high-quality cam locks and combination locks, etc. They are of high quality and cost effectiveness. We will recommend a
waterproof locker lock
with excellent quality to you. Details are as follows.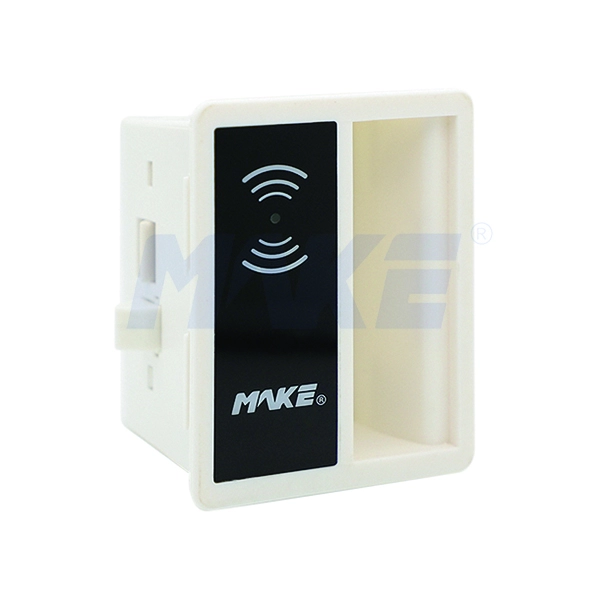 MK722 is an intelligent induction lock with handle-pull design, made of ABS material. It is waterproof, moisture-proof, corrosion-resistant so that it has a long service life. MK722 is equipped with bracelet keys with three levels — master key, sub-master key, guest key — to open the lock with induction technology. The lock can automatically lock itself after unlocking for three seconds. The bracelet keys can continuously and normally open the lock with induction technology for 1000 times without error, meaning that they are very safe and reliable. The battery will run out when there is more than 10,000 times of unlocking. If the voltage is low, the lock will sound an alarm and automatically turn the warning light on when it is unlocked.
In order to make it more easy for everyone to use, MK722 is also specially adopted the handle-pull design, which is convenient for users to open or close the locker door and improves the user's unlocking experience. In addition, MK722 is adopted the method of button-fix installation. That means it can be installed without screws, and not damage the locker; At the same time, the flat design lock fits the locker door better and creates a unique aesthetic feeling against the door. The waterproof and dustproof grade of MK722 is IP54. This lock is suitable for the environment where the temperature is -15-65℃ and the humidity is 5%-95%. It can be effectively waterproof, moisture-proof and dustproof, and can be widely used for lockers in swimming pools, bathing centers, water parks and other places.
"Customer Satisfaction" is the aim of Make. In order to provide high-quality services to everyone, we have a professional and excellent service team to provide you with timely services from lock selection to after sales. Once you have any questions or feedback, we will deal with them in a short time to ensure worry-free after sales. If you are interested in
locker locks
, please consult our website for details.