Nowadays, tubular cam locks boast extensive industrial and commercial applications. With keys, they rotate to latch or unlatch a door by virtue of their internal structure. Though the operating principle is relatively simple, the safety performance of tubular locks is no less excellent as other types of locks. So far, tubular cam locks feature pin tumbler mechanism with 2 standards, one containing a maximum of 7 copper pins and the other a maximum of 10, for which thousands of types of keys can be made. The question then arises: how do they work to ensure security? Let's take a look at it.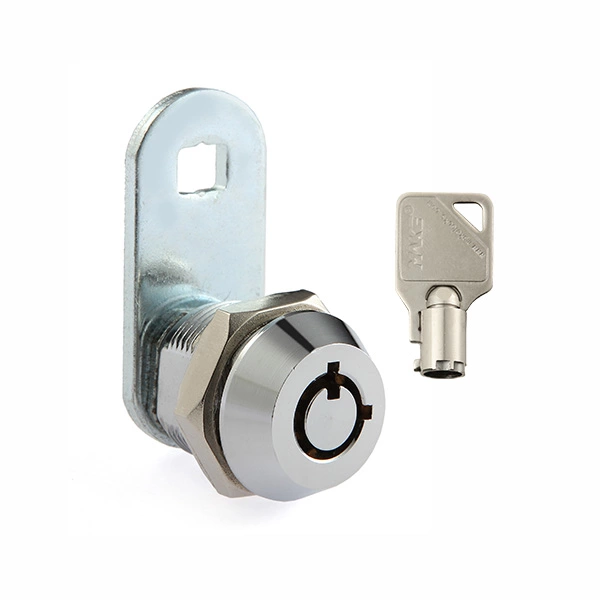 Concerning how a tubular lock works, there are a number of holes on the surface of a lock plug, and their size should fit that of the holes on a lock body and ensure necessary concentricity. Generally, the lock plug is not allowed to rotate randomly when the upper pins in the lock body go into the lock plug or the lower pins in the lock plug go into the lock body. As the key goes into the lock, the blade fits those pin holes and the length of the groove on that blade corresponds to that of the upper pins, thus the contact surface between the upper pins and the lower pins coincides with that of the lock plug and the lock body. In this way, the lock plug can freely rotate to lock or unlock a door.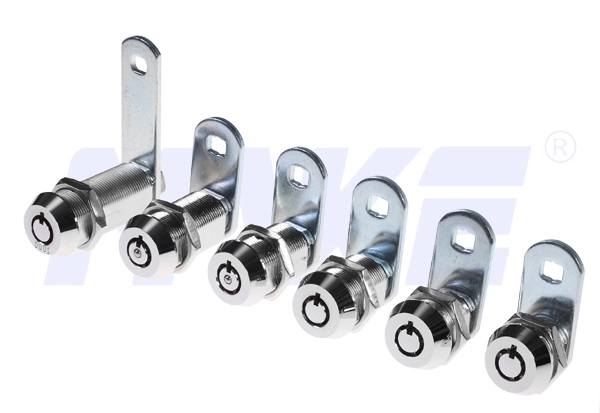 In the middle of the lock plug is the keyway, with one end letting the blade slides into and the other end being a lever. The protruding part above the groove is used to prevent the lower pins from falling and to ensure security. In addition, there are 5 small holes being arranged in a straight line above the lock plug for placing pins of different lengths, which are spherical so that the key can easily slide into the keyway.

At present, MAKE manufactures and supplies dozens of tubular locks of different types, sizes and standards, primarily MK100B series. There are MK100BXS, MK100BS, MK100BM, MK100BL, MK100BXL, MK100BXXL, MK100BXXXL. Customers can customize lock bolts of different lengths based on their needs. MK100B-series tubular locks have been widely used in lockers, cabinets, mailboxes, smart terminals, electromechanical equipment, subway turnstiles, vending machines, advertising board, refueling facilities and have seen many other industrial and commercial applications.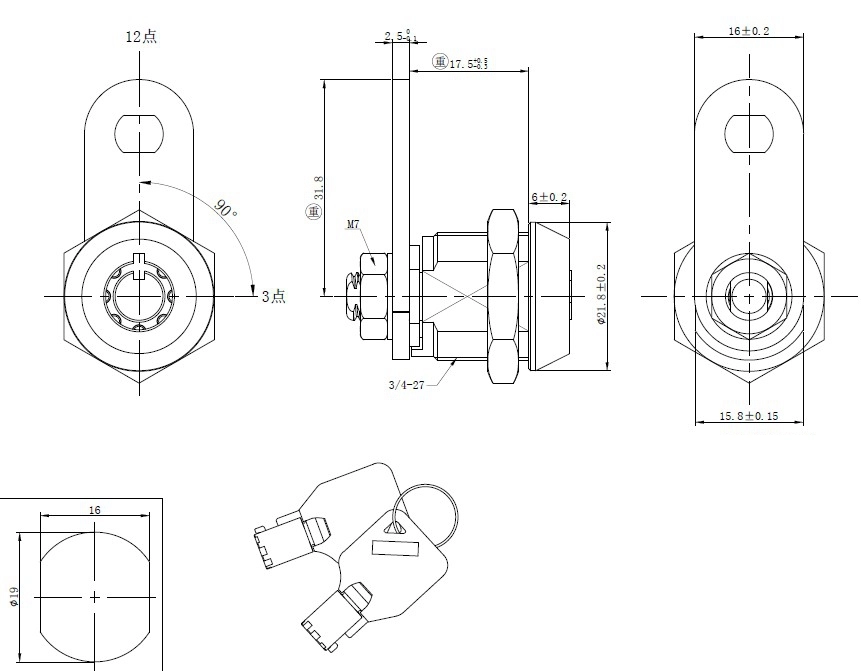 MK100B-series tubular cam locks are made of copper, zinc alloy and stainless steel. Their surface, processed by bright chrome plating, bright nickel plating and other unique technics, is lustrous, delicate and somewhat artistic. Kindly, customers can, based on their needs, choose whether to buy anti-drill ball bearings which can effectively prevent locks from being damaged. The locks are equipped with a master key system, through the management of which different types of locks can be unlocked. Furthermore, Make tubular locks feature pin tumbler mechanism with 2 standards, one containing a maximum of 7 copper pins and the other a maximum of 10, which, compared with locks manufactured by other companies, have better configuration. If you need any further information on tubular locks, please do not hesitate to email us or leave us a message on our website! (Editor: Claire Jeawin)