With the advancement and development of technology, intelligent products are widely used in life, in the lock industry, more
smart locks
are favored by the majority of users, gradually eroding the living space of traditional locks. However, in the market competition, Why the traditional
mechanical cam locks
have always occupied an important position? MAKE Security Company will take you to explore the mystery of the invincible land.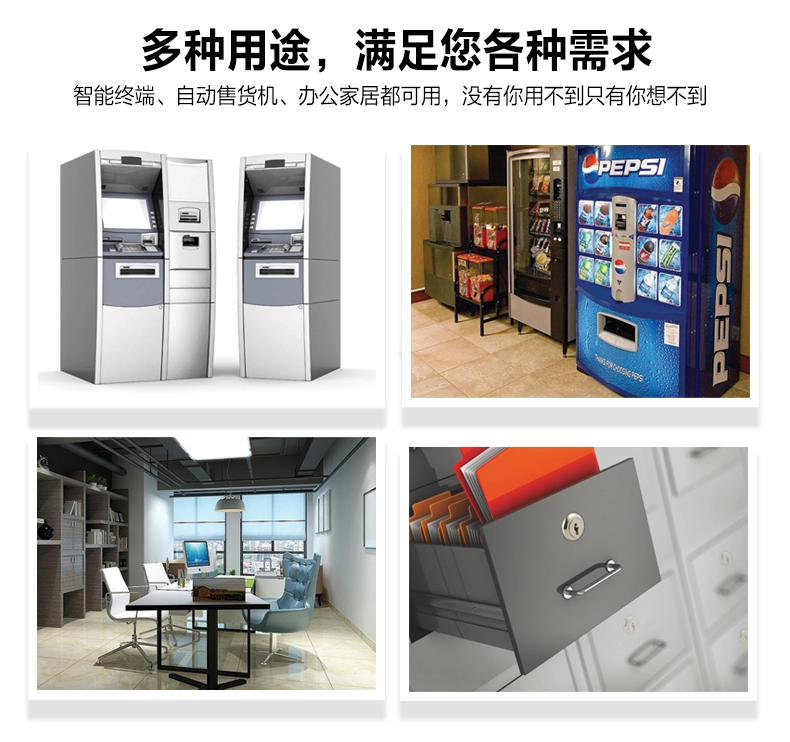 The
cam lock
was invented by Volcker Galk of Canada in 1985 and has a long history and is widely used. According to the structure, it can be divided into: triangular cam lock, tumble cam lock, disc cam lock and so on. As for why the
cam lock
can be prosperous in the market and has its own place, there are three main reasons:
First, the cam lock operation is simple and convenient, and cost-effective. The lock disc of the cam lock is attached to the core of the lock body and can be rotated along with the key when the key is inserted and rotated. When the tongue was rotated to a certain angle, it can be locked or unlocked. The operation is simple and quick, which is convenient for daily life. In addition, for the majority of consumers, compared to smart locks, the cam lock is more cost-effective. Therefore, even in the era of intelligent products, the traditional mechanical cam locks still play a important role.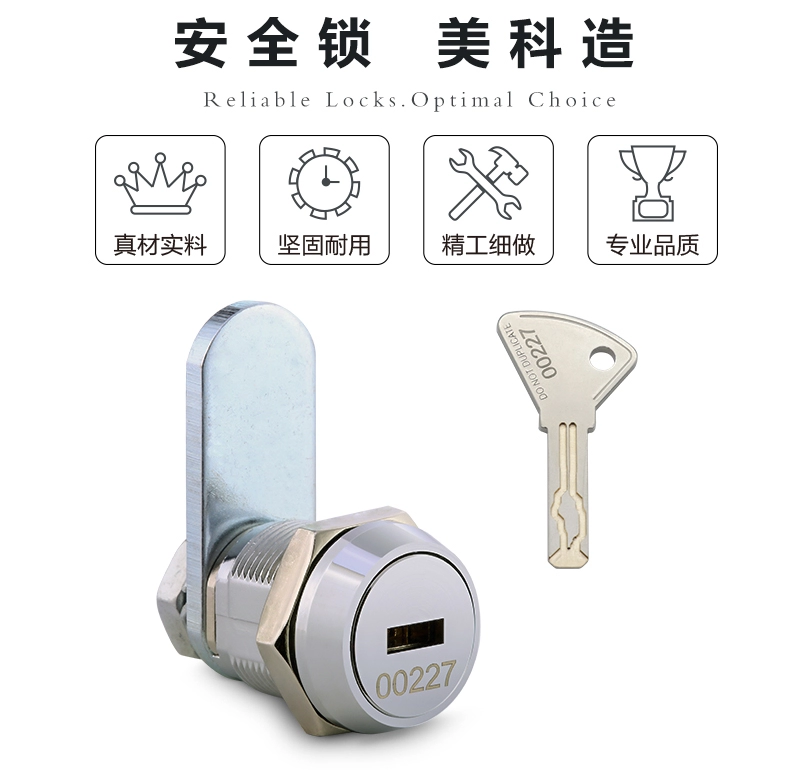 Second, the
cam lock
is reliable and safe, and can be applied to areas that cannot be touched by smart locks. Today, smart locks have undergone strict data encryption technology from chip design to program design to network transmission, but because smart locks are electronic locks, they have high environmental requirements and are not suitable for outdoor use. Use in harsh environments such as humidity and high temperatures. In contrast, traditional locks are more advantageous than smart locks and are more reliable.
Third, the traditional cam locks are in develop revolution. Cam lock manufacturers are also actively innovating, constantly developing new functions, introducing new processes, and absorbing and drawing on the advantages of other locks to better adapt and meet the needs of consumers. As the maker of the Chinese national standards for cam locks, MAKE Security Company is also actively exploring and developing the cam locks that meets market demands. In response to different market needs, MAKE independently developed a variety of different types of cam locks, such as the
M1-LOCK
, using a clever child-seat structure design, integrating advantages of other security locks in one, not only the key shapes are beautiful, the number of key codes are reaching as many as 3.4 billion, which can fully meet the safety needs of consumers. M3-LOCK has a new design of the key system, with high security, anti-smashing, anti-drilling, anti-technical opening, It has obtained patents from China, United States and Germany, and has also passed the C-level certification of the Ministry of Public Security of P. R. China.
In the era of smart locks, although the traditional cam locks have smaller space, as long as the traditional cam locks play full of their own advantages, foster strengths and avoid weaknesses, innovate and actively adapt to market demands, it is believed that these cam locks can own a place in the security market.