[Good news] Make has been awarded as a contract-abiding and credit-keeping trustworthy enterprise. After a rigorous scrutiny by the Xiamen Municipal Market Supervision Administration, Xiamen Make Security Technology Co., Ltd. was finally listed on the list and won the title of the contract-abiding and credit-keeping trustworthy enterprise during 2016-2017 in Xiamen City. During the period of validity, Make can enjoy dozens of preferential policies issued by government departments such as the Provincial Administration for Industry and Commerce, the Taxation Bureau, and the National Development and Reform Commission. This election indicates government's high recognition of Make's uncompromising integrity management, and also shows that Make locks have a good market reputation.

The specific standards are as follows:
1. The contract credit management system is sound.
2. Standard contract acts.
3. Good contract performance
4. The company is law-abiding, honest and trustworthy in entering into and fulfilling contracts.
5. The company and its brands have social influence.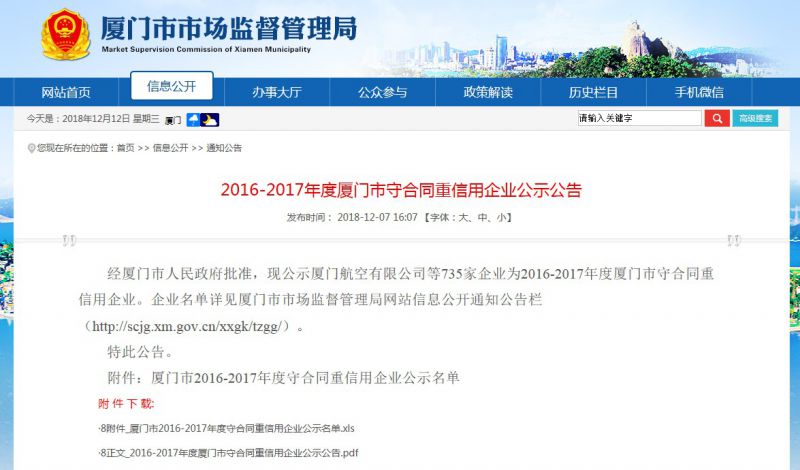 Click on the link below to learn more public information:
http://scjg.xm.gov.cn/xxgk/zfxxgk/xxgk/31/31_02/201812/t20181207_2182083.htm

Over the years, Make Security Technology has gradually improved the contract management system, in dimensionalities like contract management and enterprise credit, improved the level of enterprise credit system construction, and classified "contract-abiding and credit-keeping" as one of the core competitiveness of enterprises. It has laid a solid foundation for creating an honest and trustworthy market environment.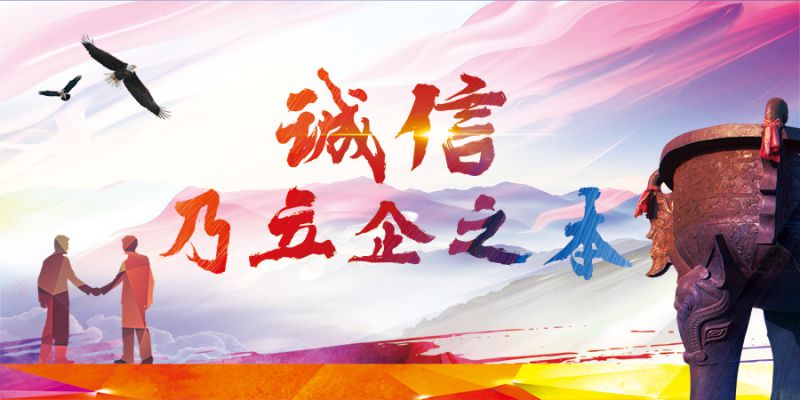 Integrity is the foundation of a company, and Make has always regarded this as a corporate creed and always strictly abides by it. First of all, as an integrated service provider of industrial locks and commercial locks, we have been always committed ourselves to supplying the best quality products and services to customers around the world, and to meet the differentiated needs of different customers to the greatest extent. The enterprise is strict with itself by complying with the highest standard contract behavior standard and the contract performance system.

Secondly, under the legalized and institutionalized contract credit management system, in the cooperation with suppliers and banks, the contract is signed and executed according to law, and a good enterprise image of honesty and law-abiding is actively established.

Thirdly, in the enterprise cultural construction, the company listed "honest and trustworthy" as the focus of propaganda, teaching employees to treat others with integrity, to be honest, and to be responsible.
"Abiding by contracts and re-crediting", Make regards it as wealth and regards it as a guideline to set strict demands on itself.