With the continuous progress of science and technology, our lifestyle is constantly changing. One of the most popular systems is self-service vending machine equipment. As a new hot retail carrier, vending machines are simple, convenient with the unattended operation, which have captured the hearts of a large number of young consumers.
With the rapid rise of unmanned retail, vending machines, as a medium connecting people, goods and markets, have become a new way for unmanned retail to explore more commercial value. On the one hand, it meets the consumer's demand for close contact with goods, that is, ready-to-use consumption; on the other hand, it brings a good shopping experience and saves a lot of costs for operators. However, no matter how the vending machine develops in the future, only by equipping it with a safe vending machine lock can the vending machine exert its charm!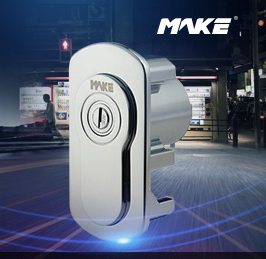 Xiamen MAKE Security Technology Co., Ltd., based on the demand of vending machine market development and rich industry experience in the field of vending machine locks, has tailored a variety of vending machine locks with high quality and reliability for the self-service vending system, which become popular among customers.
MAKE vending machine locks are diverse in variety, mature in technology, safe and reliable. Locks incorporate different design styles and are simple and decent in appearance. Locks with different structures can be configured according to customers' requirements for safety level, including tubular structure, double-sided marble structure and Ampere structure.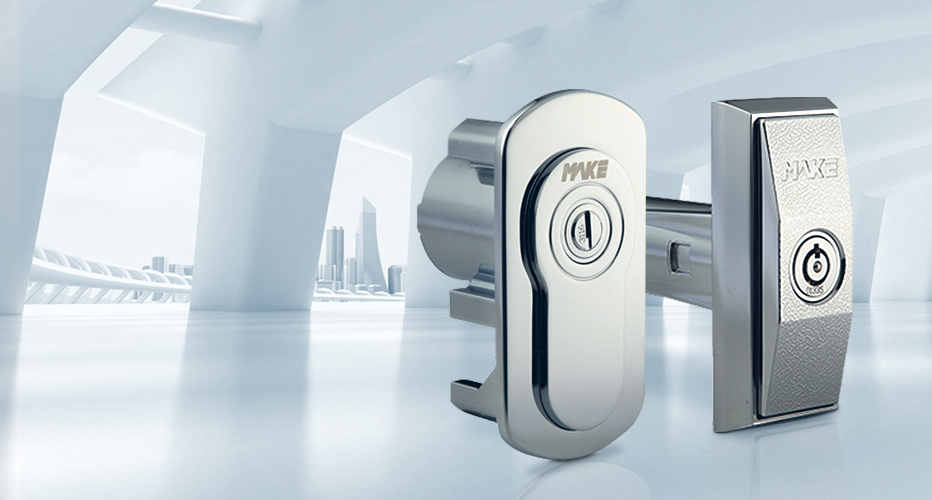 MAKE vending machine locks also provide three kinds of T-handles: ordinary T-handles, solid T-handles and T-handles with anti-drilling steel bars, and three kinds of nuts: locking nuts, ordinary nuts and linkage rods. Especially, the locking nut has three elastic threads, and in one step can push the T handle to lock, which is convenient and safe. The humanized design is also welcomed by customers.
With the accelerated pace of the city and the diversification of society, vending machines will revitalize in the future. With MAKE vending machine locks, we are willing to keep the safety level for vending machines and bring more convenience and quick usage experience for our consumers!