Push lock
is a common security accessory in our daily life. It is mostly used in wine cabinets, showcases, display cabinets and other places where need the door panel of the snap to move.
Push lock
has been widely used because of its small lock body and easy installation and operation. However, little is known about it. What are
the advantages of push lock
? Today Make will talk with you about its advantages.
Unlike the cam lock which is opened and locked by rotation, the
push lock
is horizontally locked by pressing. In addition to store display cabinets, shop windows and wine cabinets,
push locks
, with a wide range of applications, can also be used in intelligent terminals, metal cabinets, subway gates, cars, trailers, trains, yachts and other scenes. Make's
push lock
is equipped with two key systems — tubular and disc key systems — which greatly improves the safety. The surface of the tubular
push lock
can be designed with anti-drilling steel balls which can be made into two specification: 7 pins or 10 pins. The key bitting is over 10,000, which can effectively prevent the lock from being damaged and technically opened.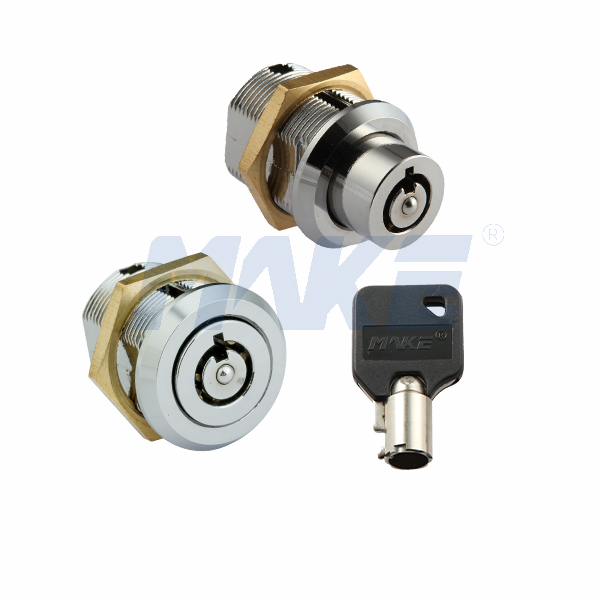 In some shopping malls and other occasions, cabinets such as display cabinets, displaying stand and shop windows are frequently opened. When a user uses a push lock, locking and unlocking them can be realized by a simple push. Hence, the operation is convenient, and the goods can be quickly taken out of the display cabinet to show to customers. In addition, no bolt is another feature of the push lock. That lock is mainly composed of lock case, plug, telescopic pole and other components. It has no bolt, but has long service life and is cost effective.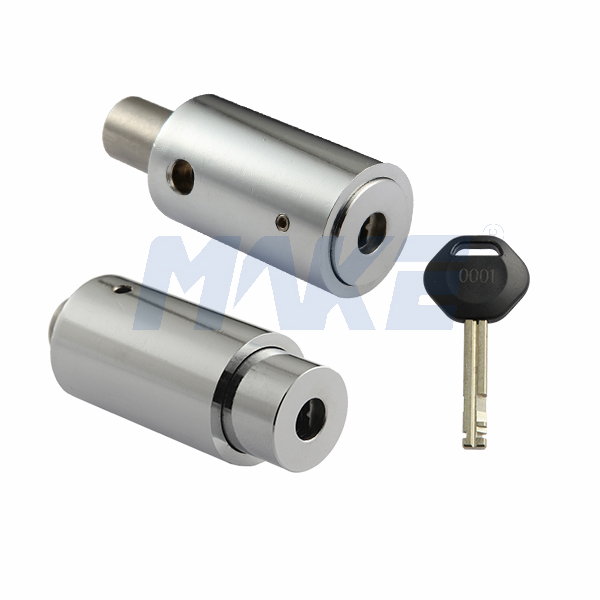 With the development of the times, locks have not only been limited to protective functions, but also added decorative functions. The beauty of the lock has become another major factor that people choose to purchase it. The push lock is generally small in volume and only comprises a plug so that the space it occupies during installation is relatively small, and the overall appearance is not affected. Besides, the push lock produced by Make is made of zinc alloy, and its surface, treated with bright chrome, bright nickel and other processes, is with fine luster and texture.

Safety lock is made by Make. After more than ten years of persevering hard work, Xiamen Make Security Technology Co., Ltd. has many years of production and R & D experience in the field of push locks. That locks produced by Make are of various types and are cost effective. Besides, their quality is guaranteed and they can be customized according to the need of customers. The push lock are highly trusted and praised by customers.