ATM is the important auxiliary equipment of banks, which usually runs 24 hours a day, providing convenient and fast access service for everyone. For an ATM machine, only by ensuring the safety of the equipment can it keep the stable operation of the equipment and provide all-weather uninterrupted service. Therefore, banks and other institutions attach great importance to the safety of ATM machines. As the safety eye of ATM machines, the choice of locks used is crucial. So, what are the security locks commonly used in ATM machines?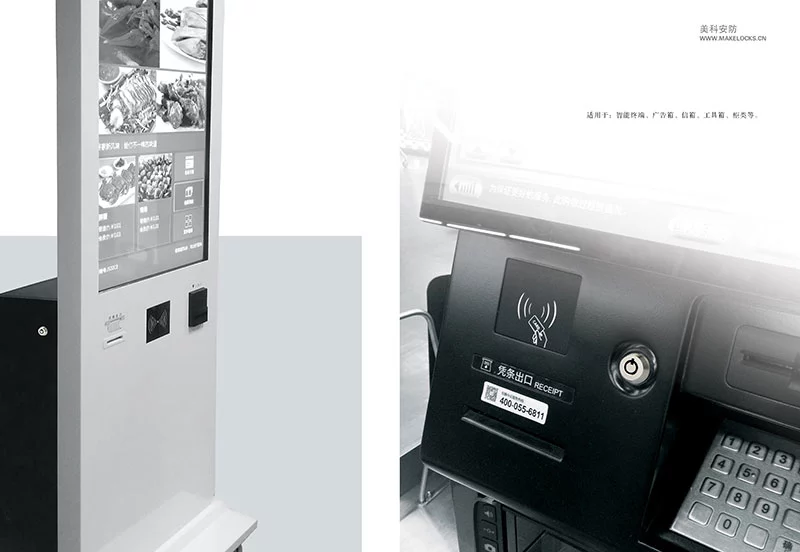 As a professional ATM lock manufacturer, we recommend several locks with high quality and high safety performance for ATM equipment.

The first is the tubular tongue lock commonly used in ATM machines-MAKE plum blossom locks MK100B series. Made of zinc alloy, copper, iron and stainless steel, the surface of the lock is treated with bright chrome, bright nickel and other special processes, and the surface is smooth and delicate, with metallic texture; locks can be equipped with anti-drilling steel balls according to customers' needs, which can effectively prevent locks from being damaged. In addition, the plum blossom lock series have a master key system, and users can open different types of locks by managing keys, which is convenient for staff to manage. This series of locks have two specifications: 7 marbles or 10 marbles, with more than 10,000 key teeth, which is higher than the same type of locks in the industry and can better ensure the safety of ATM equipment.

In addition to the common tubular tongue twister locks, MAKE also specially studied the safety requirements of financial terminal equipment such as ATM machines, and developed a newly upgraded tongue twister lock-M4-lock. The M4 lock body is small, with a minimum diameter of 10mm. The number of key teeth is up to 46,000, which is far higher than that of locks of the same size on the market at present, and is very suitable for ATM machines with high-security requirements. In addition, M4 has also carried out a new key system design, and the key adopts double-sided three-dimensional milling teeth, which makes the unlocking experience smooth. It can be used as a master key system, and only one master key is needed to manage multiple ATM devices, so that staff can manage and maintain ATM machines.

These are the two locks commonly used in ATM machines recommended by MAKE. In addition, we also provide you with a variety of ATM locks with high performance and high security. Of course, in addition to ATM machines, MAKE locks can also be used in self-service terminal devices such as cash boxes, safes, vending machines, etc., to defend our daily security lines!