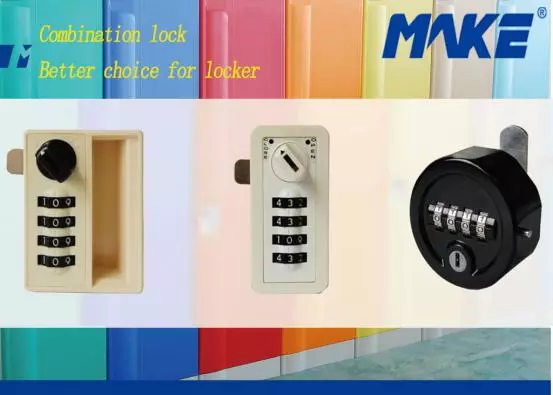 What's trend of locker lock these days? The keyless lock must be the growing trend and the combination lock will be the better choice for lockers.
At Make Locks, we supply series of combination locks, such as MK707, MK708, MK706, etc. All of them are the 4 digit mechanical combination locks which are ideal choices for schools, gyms and workplaces. Not only simple designs they have, but also easy and comfortable to grip they are. Given these factors, absolutely, the
combination lock
is a wonderful choice for the safe environment of children and students.
Without the need for keys and the added risks of losing and replacing them, the combination locks are also cost-effective. Each lock is fitted with a settings button that can be used to reset the device. This helps users set and change codes quickly and easily within a possible of 10,000 combinations on site. Fitted with a detector plate, forgotten codes can be identified within seconds with just the reset key.
More information, please contact us at
info@makelocks.com
. We will reply within 24 hours.