Nowadays, lockers are widely used in major supermarkets, gymnasiums and other public places with large traffic. The lockers not only ensure the safety of customers' personal belongings and increase the convenience of shopping, but also secure goods in supermarkets and facilitate the management of supermarkets. At present, lockers in supermarkets are generally opened through barcode recognition, which has some drawbacks. For example, the barcode label is easy to lose, and when it is lost, customers often easily forget where their goods are stored, which brings inconvenience to staff and clients.
Based on this, the coin lock is a good choice for supermarket merchants.
Coin locks
can only be closed when both keys and coins are available at the same time. Coins are effectively used as the key elements of locking, which not only saves human resources costs, operation and maintenance costs, but also is very convenient for users to operate. With the increasing demand for convenience and security of lockers, the security of
coin locks
is extremely significant for merchants. Make will introduce
a coin lock
with high security as follows.
The coin lock
MK303
is a cheap and safe locker lock produced by Make. It is made from ABS and zinc alloy and is rust-proof, waterproof and corrosion-resistant. MK303 is not only cheap but also has a long service life. Equipped with the carved key, it is not easy to copy, and the safety factor is higher, so customers can use it at ease. The MK303 key management system is equipped with three keys: the manager key, the user key and the key for replacing the lock cylinder. When the lock cylinder is damaged, it can be replaced only by using the last key or the manager key, which is very convenient to maintain.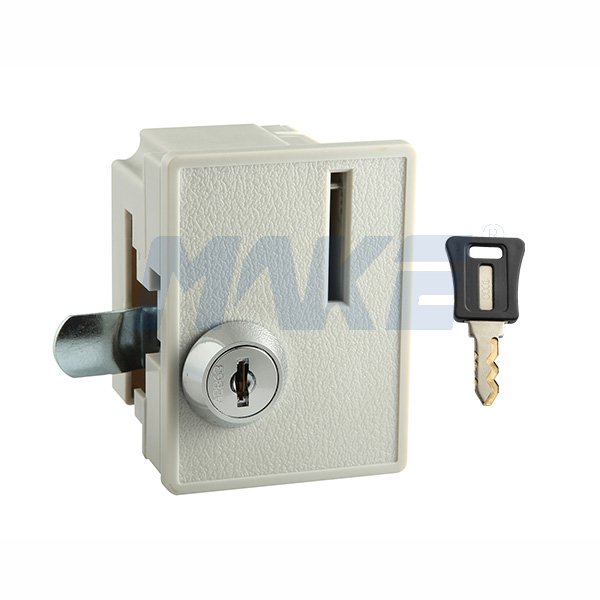 MK303 is also easy to operate. When the customer needs to lock the locker, just put the coin into the coin slot, turn the key 90 degrees counterclockwise, and pull it out. When unlocking is needed, after inserting the key, rotate it 90 degrees counterclockwise to unlock the locker and take out the coin. In addition, MK303 can be applied to coins from different countries, so it has strong applicability. In addition to supermarket lockers, MK303 can also be used for swimming pool lockers, lockers in sauna locker rooms and other lockers.
As a professional and well-known lock enterprise, Xiamen Make Security Co., Ltd. locker locks are not limited to
coin locks
, but also contain a variety of intelligent ones, such as keypad locks, swipe card locks and touchscreen locks. If you are interested, you can learn more at Make official website!