According to Statista (a German online portal for statistics), it is predicted that the compound annual growth rate (CAGR) of the smart home market in China is about 45.3% during 2018-2022. In 2022, the market size is anticipated to reach 162.7 billion yuan, and the market penetration rate will increase to 21.2% from 3.3% in 2017. China is expected to become the largest smart home market in Asia, taking the lead in the industry. As the indispensable device for smart homes, fingerprint locker locks come to light in respond to the increasing consumer demand for smart locks.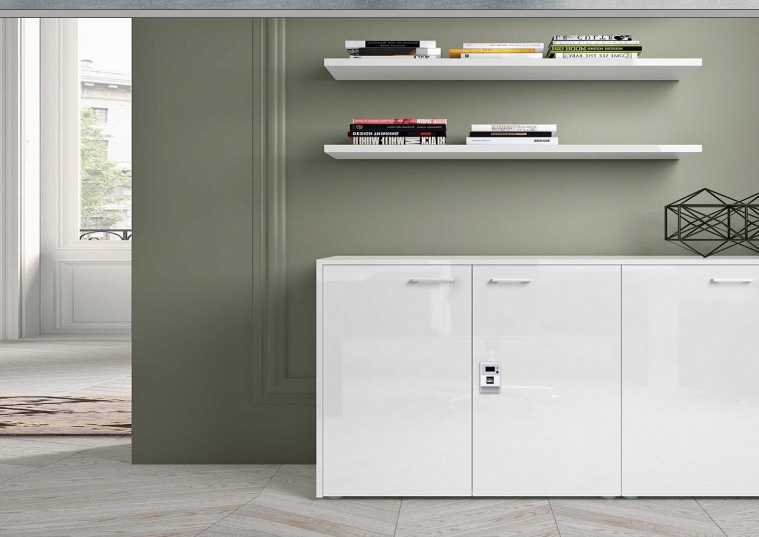 Compared with traditional locker locks, smart fingerprint locks make a big difference in protecting user privacy and the security of personal property. In our work and life, we are used to put some documents or personal belongings such as wallets into lockers, however always forget to lock them. In addition, with poor security performance, traditional locks by and large do not work satisfyingly. Fingerprint locker locks emerge as the perfect antidote to the above problems, with which consumers may no longer deem their lockers a bother.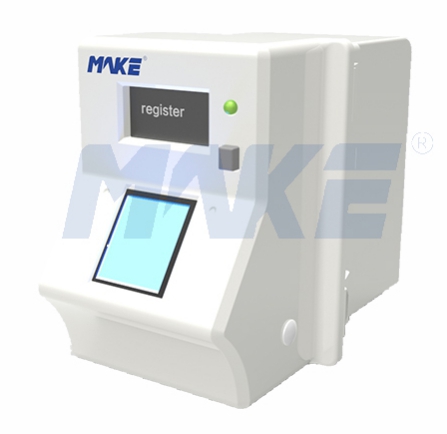 MK727 features smart fingerprint locker locks used for lockers and cabinets in homes, offices and other places. The surface of the locks is made of ABS material (abbr. acrylonitrile butadiene styrene), which can effectively prevent electric shock. MK727 fingerprint locker lock can be added with 4 fingerprints altogether, one for the user, one for the administrator and two for the manager. With a fingerprint module with high-sensitivity infrared detection, the lock will quickly identify the user when his or her finger lies on the scanning area, which takes only a few seconds.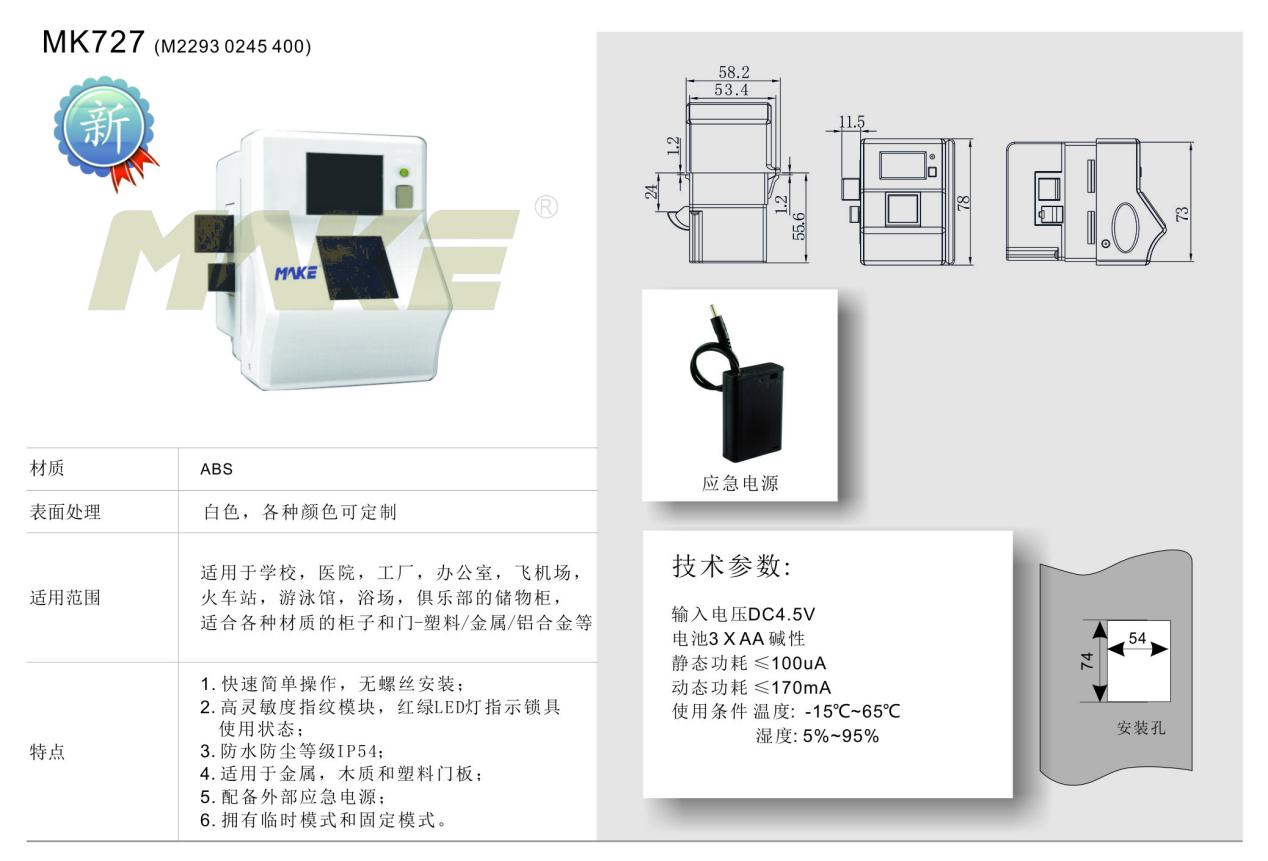 No matter you lock or unlock a locker, the screen of MK727 fingerprint locker lock will show two types of prompt, namely buzzing prompt and bi-color (red & green) LED light prompt, which serve to remind you to check whether the locker is locked or not. The MK727 lock also has low voltage prompt and a power-off button. What's more, the lock system has both a temporary mode and a set mode, and users can alter it at will. To meed consumer demand, MAKE has designed custom buckles through which users can install the locks without doing damage to lockers. If you need any further information on MK727 fingerprint locker lock, please feel free to email us or leave us a message on our website! (Editor: Claire Jeawin)