When people enjoy the comfortable and convenient life brought by the rapid development of society, culture and technology, they should always be alert to the danger caused by fire. No matter in homes, companies or other public places, there are all kinds of large and small fire hazards. It not only threatens people's life and property safety, but also seriously affects social and economic development. In order to ensure the fire can be timely rescued when it happens, the related department set up hydrants in places like the corridor, stairs and safety passages and establish different amounts of miniature fire station in the communities. Take the community miniature fire station as an example, each station will be configured different sizes of fire fighting cabinets, fire tools cabinets, fire supplies cabinets, fire appliances cabinets and so on according to the actual needs and install the
fire fighting cabinet locks and keys
to be taken care of by a special person. This kind of management mode properly protects the safety of fire fighting equipment, appliances and other materials, and at the same time it is conducive to improve the fire fighting efficiency.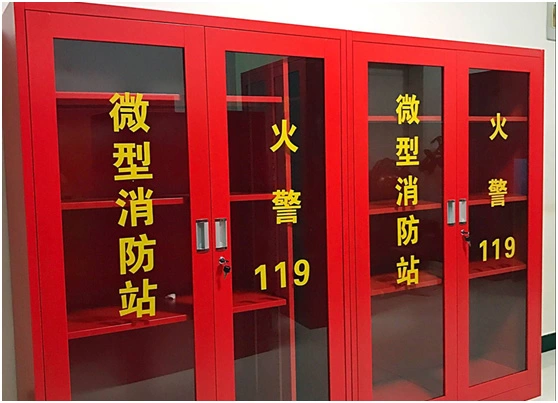 When there is a fire and the fire fighters can not arrive at the first time, or in some areas with limited space, fire trucks can not enter the best place to put out the fire, it is particularly important if the community and public places are equipped with fire appliances. How can we ensure that these fire appliances are most effective when necessary? The premise is to ensure the safety and effectiveness of the fire appliances.
News reports have said that a county has gone through a series of fires, and after the inspection they found that most of the allocation of community fire cabinets which just exist in name are absolutely empty. Residents of the community watched as the fire raged until fire fighters and rescue workers arrived. The reason is that the fire stations in these communities have been left unattended and fire cabinets are unlocked, making it harder to know when they are empty. After the fire, the county's leaders deeply realize the importance of fire control cabinet and fire control cabinet lock. They set up a special inspection team to re-purchase fire fighting equipment for all communities, and equip fire fighting cabinets with high-quality cabinet locks. Besides, they order the property manager to be responsible for the custody and regular inspection and to post fire signs and fire 119 in the obvious location.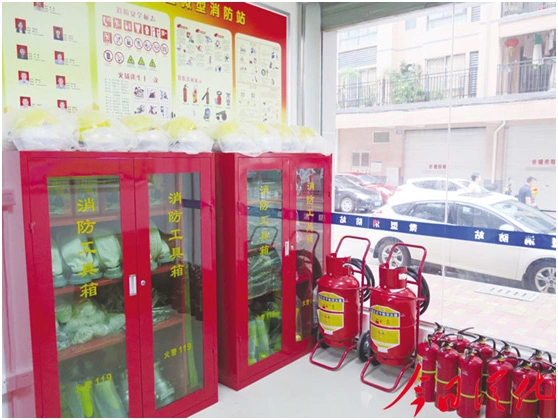 "Care about what customers care and worry about." Since its establishment in 2005, MAKE has been devoted to the R&D, production and sales of industrial and commercial locks for 14 years. Nowadays, MAKE locks have been exported to more than 80 countries and regions around the world, and support customization. MAKE company runs according to the latest version of ISO 9001 quality management system with perfect pre-sales, sales, after-sales service, and strive to give you the products which have the best quality and services. MAKE fire cabinet locks escort for your home. While ensuring the safety of the fire cabinet, they can also realize the maximum efficiency of fire appliances which guarantees the rapid opening and timely access to the fire cabinet.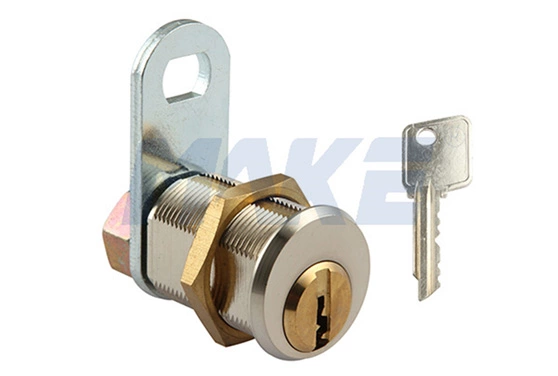 MAKE fire cabinet locks are convenient and fast, with a wide range of uses and a wide range of applications. Among them,
M1-LOCK belongs to Disc & Tumbler Cam lock
, which is one of the locks that MAKE obtained the invention patent. Its design is ingenious, integrating multiple safety structures in one, the Key combination can be as high as 10 billion, the key shape is novel and beautiful, and it belongs to the classic & hot-sale model.