The cabinet is common industrial equipment. For most industries, the cabinet plays a vital role, and the status of the cabinet is comparable to that of the central nervous system. For one thing, it provides equipment with storage space; for another, it has a strong casing to protect the equipment, which can prevent pressure, theft and dust, and ensure the normal operation of the equipment. At present, cabinets have been widely used in various industries and environments.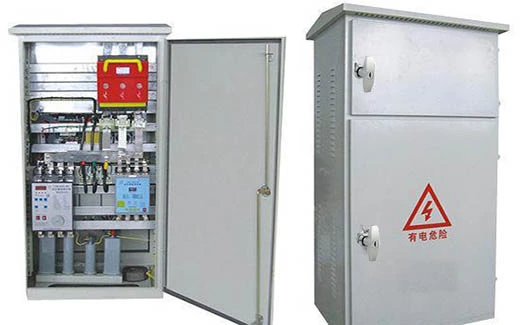 Generally, for safety reasons, the cabinet can't be touched and is equipped with industrial locks because there are high-precision, high-value and high-risk equipment in the cabinet, and the requirements for environmental cleanliness and humiture are relatively high. Therefore, the handle lock is a very important protector for the cabinet, and it is very necessary to equip the cabinet with locks of high quality and a high level of safety.

The handle lock is a kind of lock commonly used in the cabinet. There are many kinds of handle locks, and they differ greatly in size. The handle lock contains a handle, and the user can hold and turn the handle to unlock the cabinet. This lock is easy and convenient to use. During the selection of a handle lock, attention should be paid to the shape, model and size of the handle in addition to the appearance of the handle lock.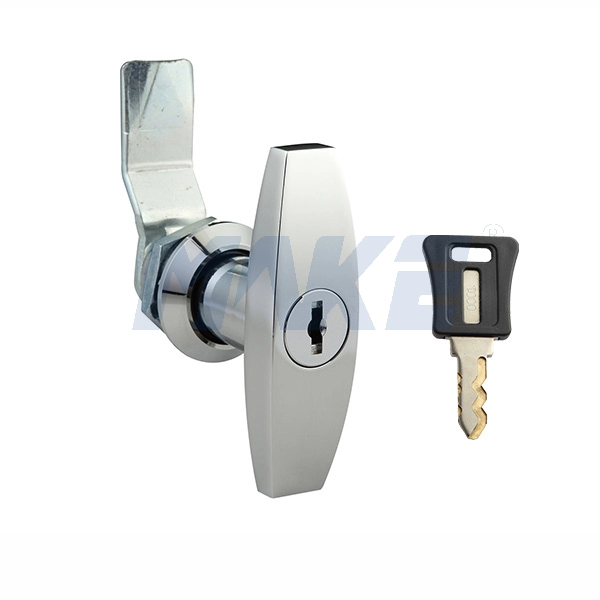 MK405-1 is a T-handle lock, which has small size and is made from zinc alloy. The surface of the lock is treated with bright chrome, powder spraying, spray paint, etc. so that it is with metallic luster and texture. The handle is designed according to the principle of ergonomics. It has the smooth surface and a comfortable feel in hand. Besides, it is solid and has high reliability. The lock is equipped with a laser key, which has a high level of safety. The key bit is more than 10,000. In addition, MK405-1 is designed with the T-handle and bent lock tongue so that it is quick and easy to use. And the length of the lock can be customized according to customer's needs. The lock is very popular with users.

Established in 2010, Make Security Technology Co., Ltd. is a professional lock manufacturer and integrated service provider, and is committed to developing and producing all kinds of fashionable, safe and reliable locks.

Make has been deeply involved in the field of industrial locks for many years. It aims to make clients satisfied; provides customers with one-stop security solutions and customized products services; meets the needs of customers from a number of angles.