From February 25th to 27th, 2019, the 7th China (Guangzhou) Int'l Vending Machines & Self-service Facilities Fair is going to re-ignite the zeal in the Guangzhou Import & Export Fair Complex. Carried with a variety of high-end vending machine locks, locker locks, and other exhibits, MAKE has been favored by many exhibitors from the very first day.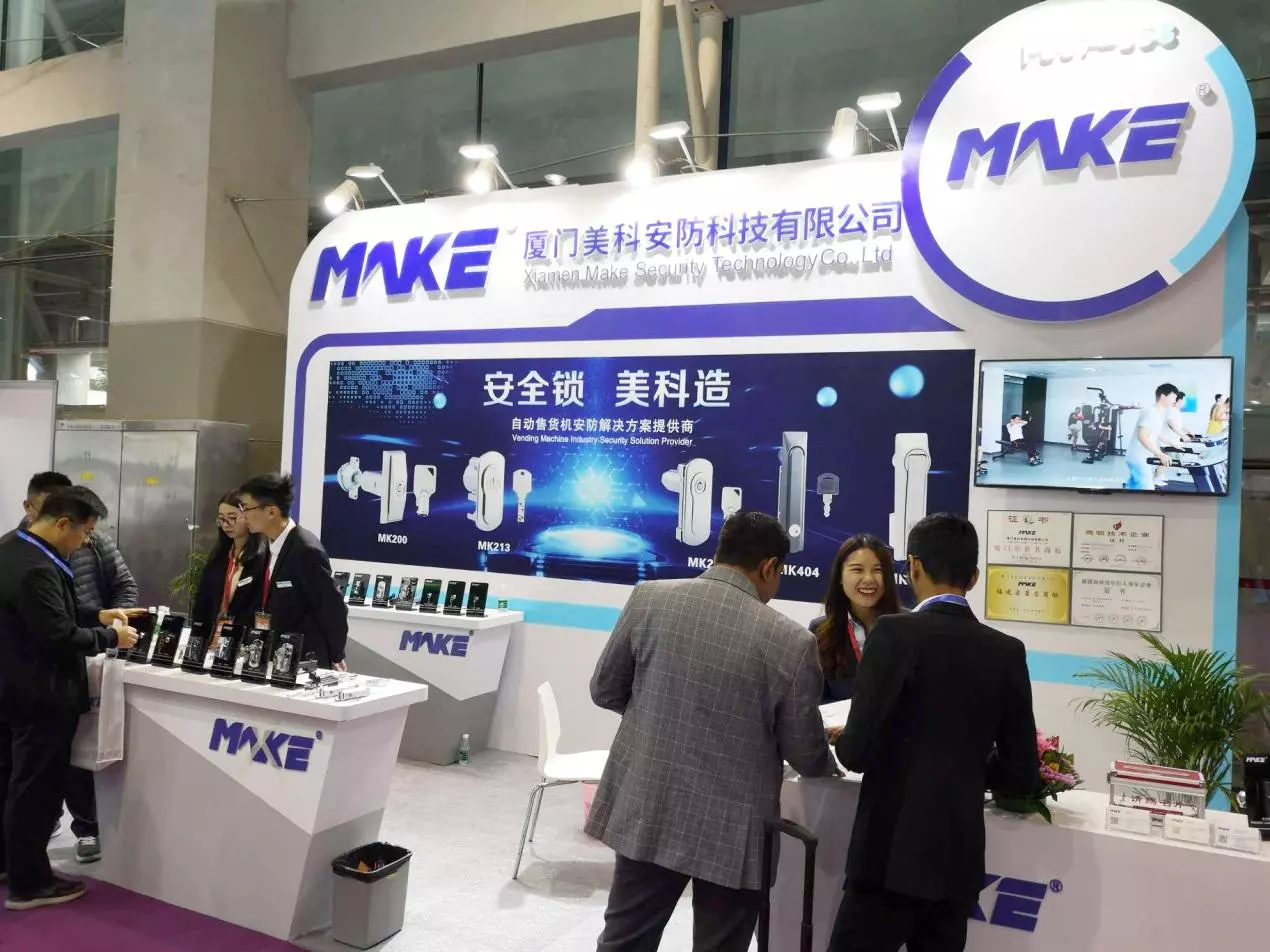 It can be seen in the grand occasion of this fair that the self-service retail system and facilities market is extremely active, while artificial intelligence technology is able to achieve a dynamic balance of production, supply and sales by analyzing the data of consumer shopping habits and predicting the future trend of the market based on that data. Besides, vending machine locks have also caught up with the development of self-service retail mode, drawing a lot of attention at this fair.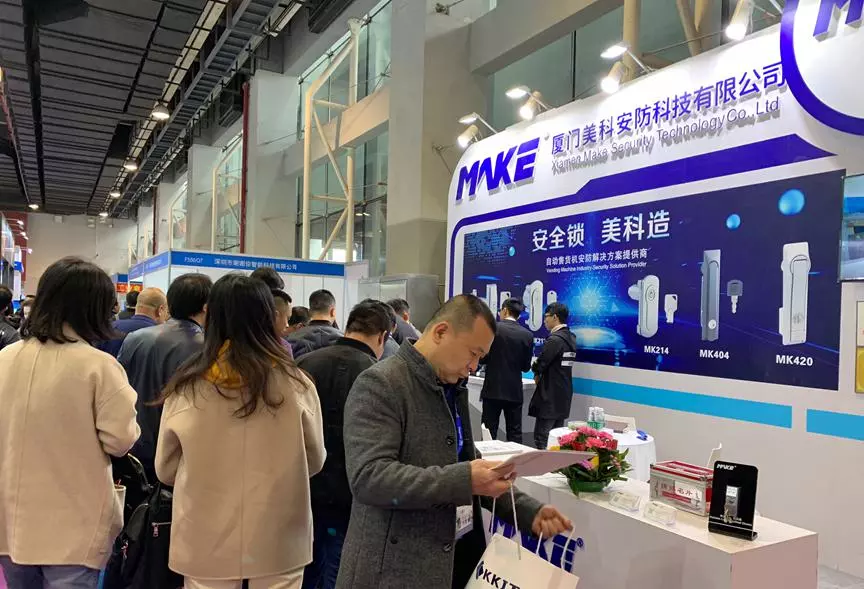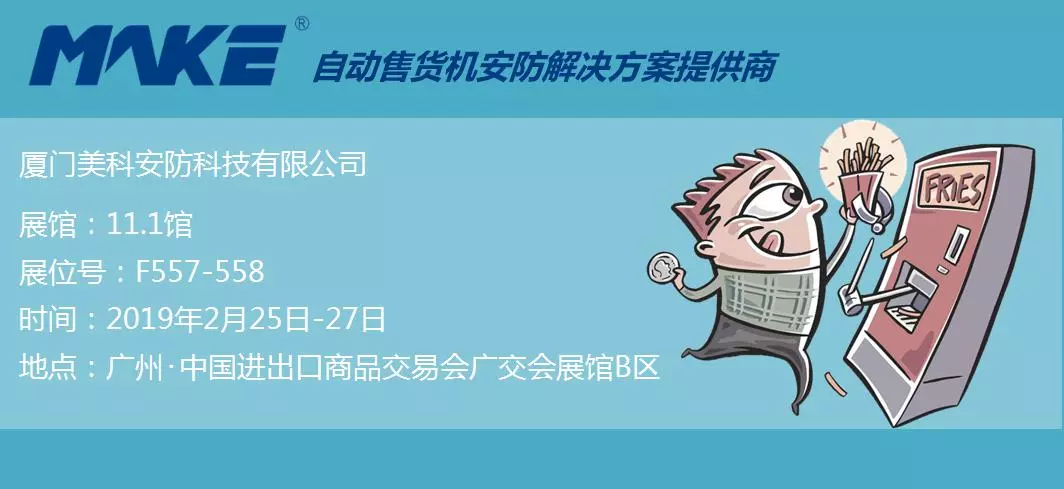 Highlights of MAKE's exhibits
Tailor-made for self-service vending systems and facilities under the theme of this fair - "self-service technology integrated with innovation", MAKE high-end lock models MK213 and MK214 embrace Japanese design style, showing with a glassy, simple grace and being innovative in customized lock cylinder structures (tubular pin structure, double-sided structure, etc.) based on the required safety level of customers.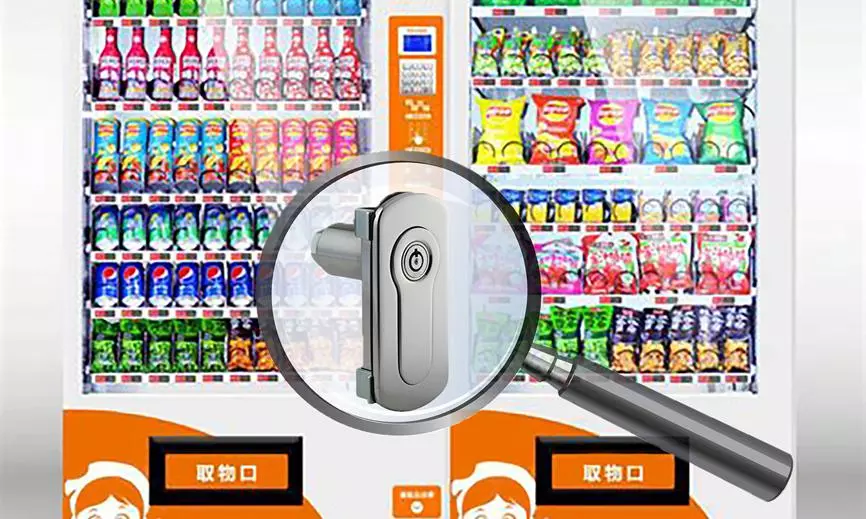 The innovation of the new and modish American vending machine lock MK200 with distinct edges and corners, special matte surface treatment, and no reflection, is three T-shaped handles available (traditional, solid, and equipped with anti-drilling steel rods), along with three kinds of nuts: lock nuts, common nuts, linkage rods. Many of our customers reflected that the main reason they chose MK200 was these three ergonomic designs, especially the lock nut design which have elastic tripe thread that locks with only one click.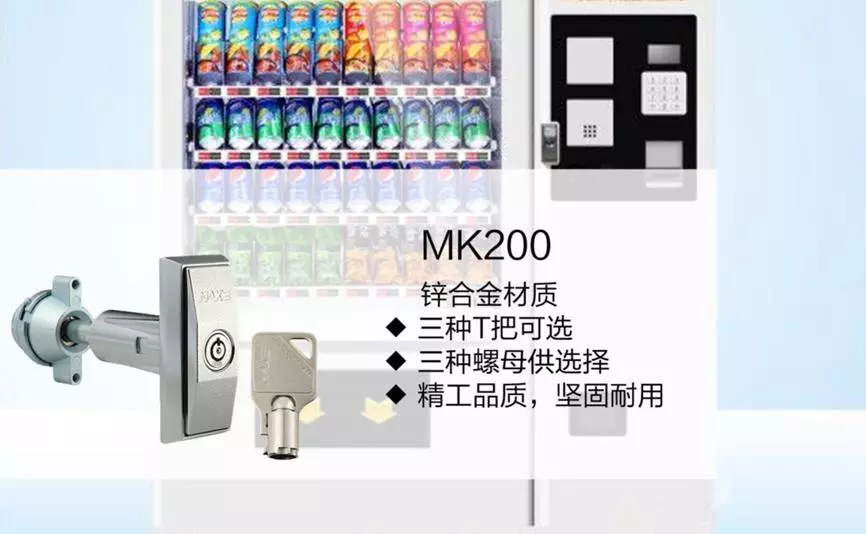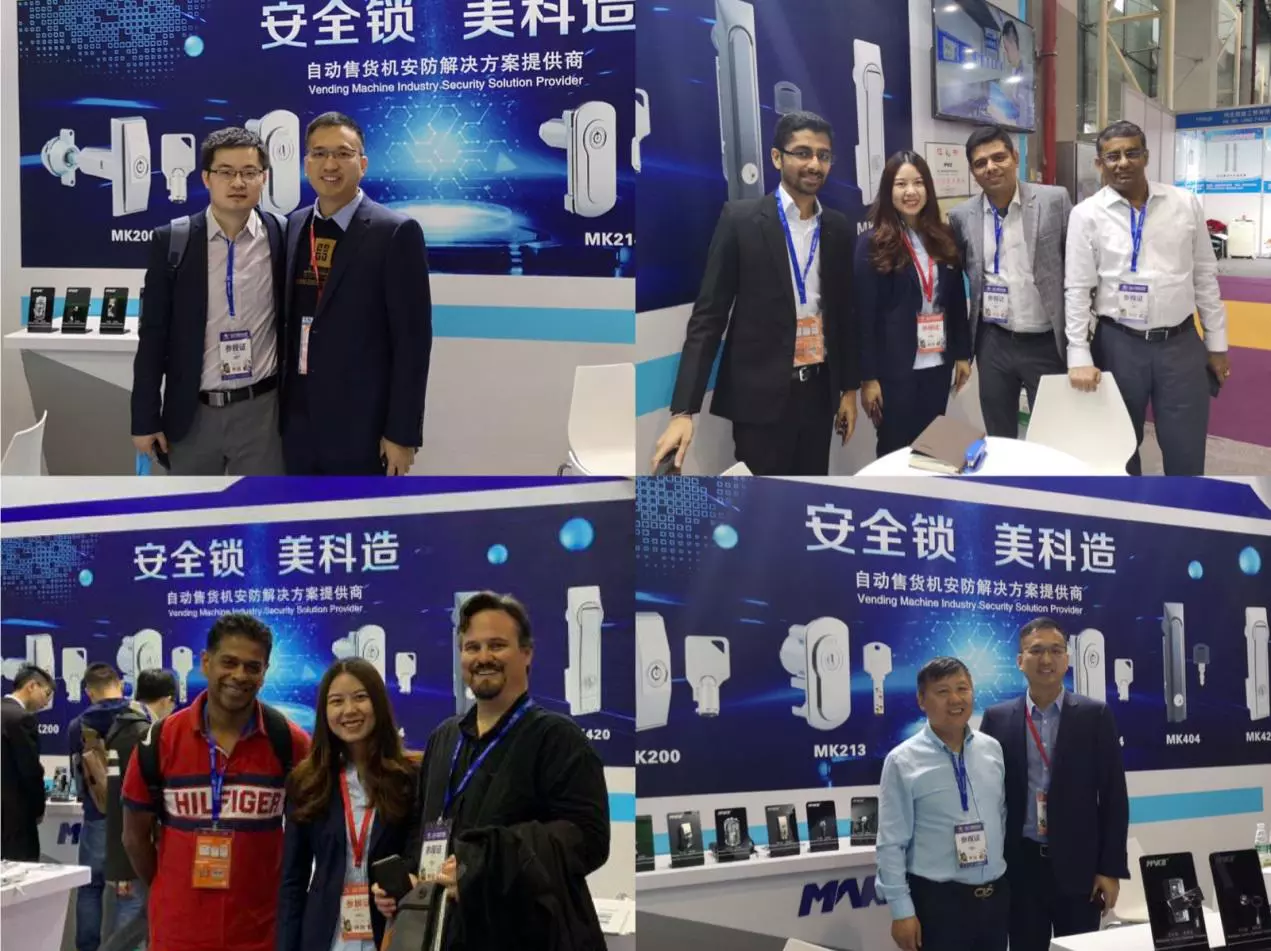 Reassuring choices made by heart and craftsmanship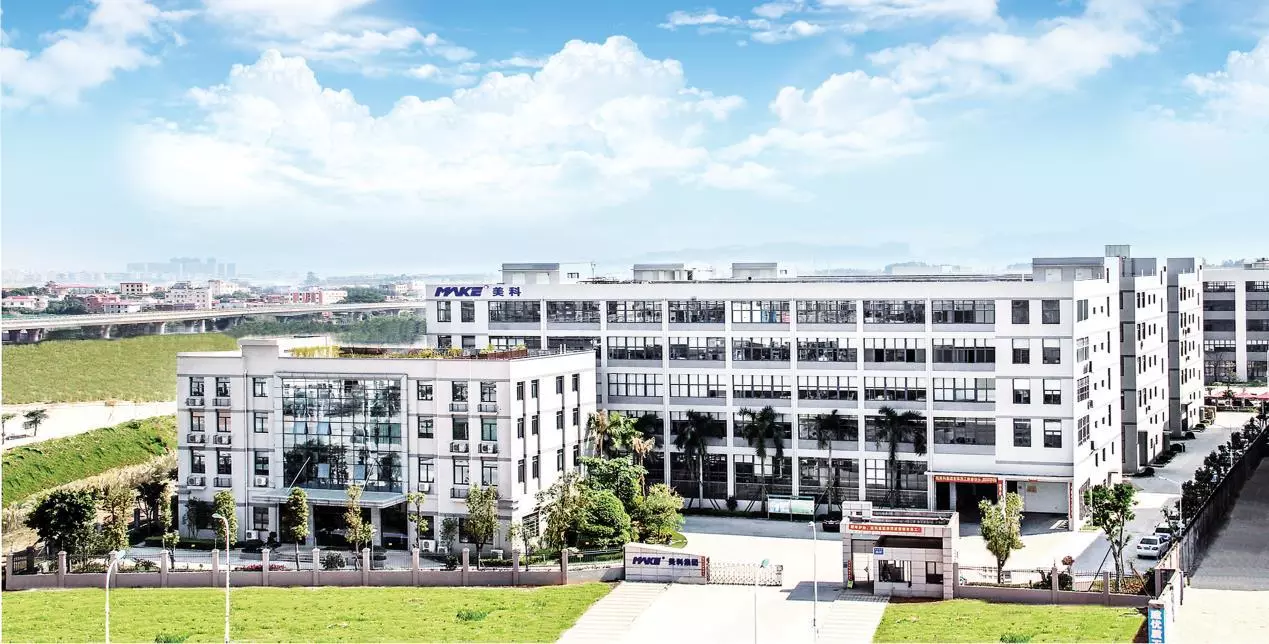 Established in 2005, Xiamen MAKE Security Technology Co., Ltd. is headquartered in Jimei Shenqing Industrial Area, with more than 500 employees and a total area of about 30,000 square meters. MAKE is a high-tech enterprise integrated with independent research and development, production and sales of high-security-and-quality industrial and commercial locks. As a vending machine security solution provider with a good reputation, we focus on locks for American and Japanese vending machines, vending machine locker cylinders, etc. Our sales network has covered more than 80 countries and regions around the world, which is won by our excellent products and first-class service.




Our flagship products also include smart electronic locks, cam locks, push locks, padlocks, laptop locks, combination locks, various door lock cylinders and precision hardware accessories which are widely used in rail transport, telecom cabinets, mechanical equipment, financial terminals, self-service terminals, and smart home. You can learn more about the product information in the following ways:

Telephone: 0592-6360091
Fax: 0592-6382221
Website: www.makelocks.cn
Email: sales@makelocks.com
Address: No.29 Houshantou Roud, Shenqing Industrial Area, Guankou Town, Jimei District, Xiamen, Fujian, China

MAKE cordially invites you to join the 7th China (Guangzhou) Int'l Vending Machines & Self-service Facilities Fair. We are looking forward to your visit.