Good News: The Model Worker of Makelocks
On April 28, 2018, we celebrated the "May 1st" International Labour Day and the commendation ceremony for the May 1st Labor Award was held at the Workers' Stadium in Xiamen. The employee of Makelocks Yunxia Bao won the May 1st Labor Medal of Xiamen.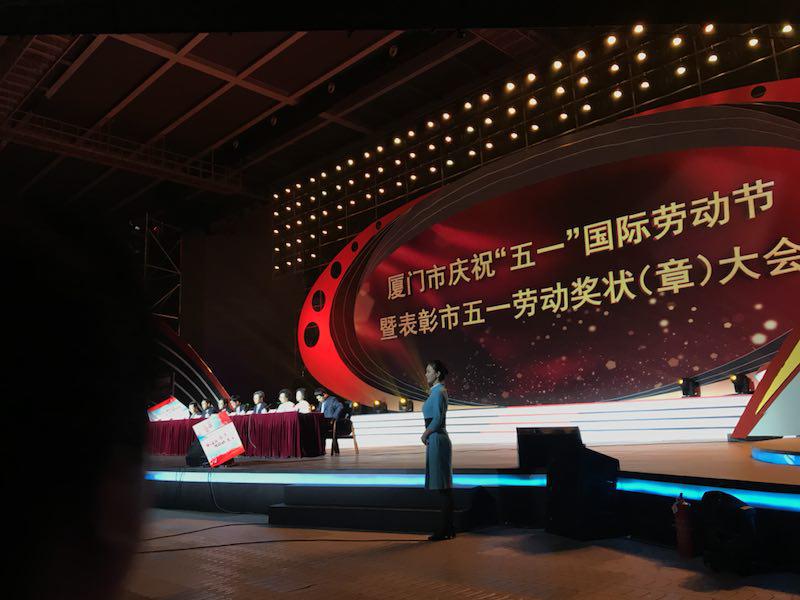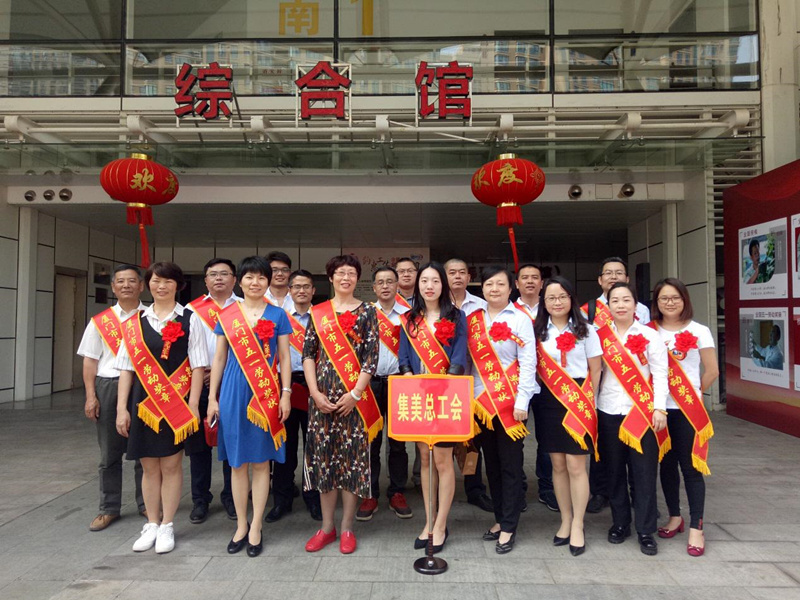 Ten years in Makelocks
Yunxia Bao has been involved in production management and business positions since she worked in Makelocks in 2007. She works conscientiously and creates many values for Makelocks by her good personality of loving thinking, being helpful and innovative for ten years, and she is recognized by her top management and co-workers. In 2011, she won the Best Service Award from the business department of MAKE Group and won the title of "Employee of the Year" in 2015. She personally promotes the spirit of labour and practices the spirit of the craftsmanship.
Being professional makes Yunxia outstanding
Besides dedication, being professional is another way to know whether a person is qualified or excellent for a job. Yunxia always requires herself to be very professional. She always demands herself with a high degree of professionalism. She believes that gold glitters, because it is pure enough. Professional working skills, working methods and service attitudes are the three magic weapons which make her become a qualified employee. In addition, she is good at using her mind in her daily work and she is curious. She perfectly completes all the task, exceeding her annual goal of orders, establishing a friendship with numerous customers and accumulating valuable value for Makelocks.
Nothing is too difficult
Don't fear the hardships and meet the difficulties. When Yunxia worked in the production management, she worked with the workers at the production line. She was not afraid of being in a dirty working place and being tired. She demanded that the finished
lock
product should have good quality and the rate of defective lock products should be minimized. When she faced difficulties, she would analyze the difficulties by parts and then solved them step by step. She said: "Nothing is difficult for one who sets his mind on it. The big difficulties are made up of a number of small difficulties. If we have clear thinking logic, we can analyze the difficulty from the source. Coupled with actual experience, nothing will be difficult". Because of her spirit of not being afraid of difficulties and good working methods, she has laid a solid foundation for her outstanding business abilities.
Cooperation makes a win-win situation
"Good things must be shared without reservation. If you don't understand, you must humbly ask for advice. If others have difficulties, we should be willing to help them. "Yunxia has maintained a good habit of being diligent, dedicated to work and helpful to others. When a new employee encounters difficulties at work, she will always teach the new employee hand by hand and pass on her experience. She is optimistic in the business team. In order to be familiar with different kinds of lock products, she often consults with the workers in the production line. She always discusses technical innovation with the R&D team so as to better serve customers.
Yunxia Bao has always been adhering to the core value concept of dedication, professionalism and growth of Makelocks. She is hardworking, pragmatic and innovative. She is a model for all of us. Remain true to your original aspiration and move forward. Promoting the spirit of labour, let's work together for a better future!