The
wafer cam lock
is a kind of disc tumbler lock and one of the common industrial locks. In-home officing, display counters, financial terminals and other equipment, we can often see the locks. Wafer cam locks are widely used because of their small lock bodies, simple installation, low price in a wide application range.
Wafer cam locks are mainly composed of lock cylinders, lock cases, keys, discs, springs, nuts, stopper discs, pins, etc. Its principle is that when the key is inserted into the lock cylinder, the disc is controlled by the key to making the lock cylinder rotate smoothly in the lock case, so as to achieve the purpose of unlocking.
With the increasingly fierce competition in the lock market, the safety of wafer cam locks has been questioned. But they are still used in many devices. Why can the wafer cam lock still be widely used?
The reason is nothing more than the following three points: First, the wafer cam lock is simple in structure, easy to install and operate, low in cost, and can be widely accepted by the public. Second, when the lock core of the wafer cam lock is damaged, some lock cores can be easily replaced, and the maintenance cost is low. Third, the wafer cam lock has good stability, long service life, strong applicability without any change of lock performance due to environmental influence.
In addition, with the upgrading of security requirements, the research and development technology of wafer cam locks is also constantly improving. Among them, based on the wafer cam locks, MAKE has continuously made innovations and improvements and developed a number of new types of disc-in-disc wafer cam locks.
Different from the general wafer cam locks, the disc-in-disc wafer cam locks use the design concept of "disc in disc", with multiple safety structures, anti-drilling and anti-prying system, and the key tooth can reach 10 billion. It not only obtained the international patents of the United States and Germany but also passed the C-level certification of the Ministry of Public Security, which can well meet the customer's demand for high security. At the same time, MAKE also has a simplified version of the
disc-in-disc tumbler lock
M3, which adopts a brand-new key system, and the key tooth is as high as 16 million, which is suitable for products and equipment with high safety related to money, and can better meet the needs of the market and customers.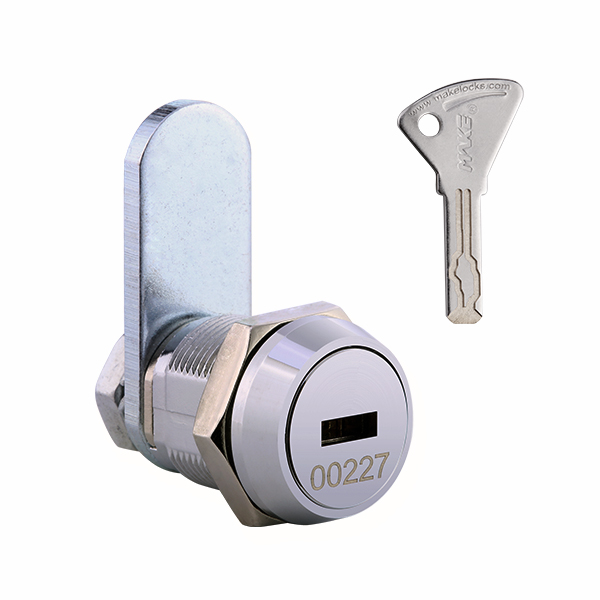 Generally speaking, in the era of intelligence, although the intelligent electronic lock has surpassed the traditional wafer cam lock in all aspects, the wafer cam lock has the advantages of low price, strong stability, simple structure, convenient use and maintenance, strong applicability and so on, which still enables the wafer cam lock to be widely used.