Name:
RFID Induction Smart Locker Lock MK732
.
Product description
MAKE new type of
locker lock
, electronic smart lock MK732, is an RFID induction electronic lock, with zinc alloy metal casing, a silk-screen PC panel and an emergency lock cylinder. MK732 has been greatly improved in terms of its performance, appearance and size. This product is suitable for lockers with all kinds of metal, wood, plastic panels and doors in schools, hospitals, offices, swimming pools and other places.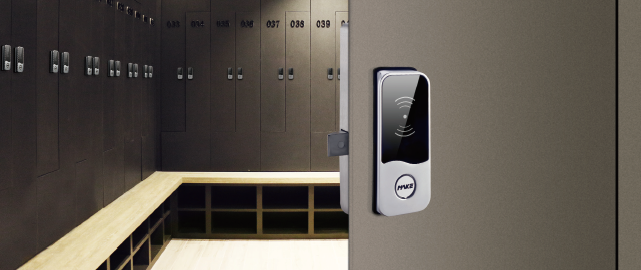 Technical data
Type: RFID Lock
Material: Zinc alloy
Finished: Satin chrome
Input Voltage: DC4.5V
Battery: 3 X AA alkaline batteries
Static Power: ≤35uA
Dynamic Power: ≤200mA
Temperature: -15℃ - 65℃
Humidity: 5% - 95%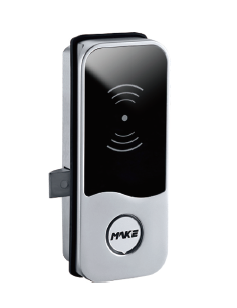 Features
● RFID operation: Easier operation.
● All-metal housing: Elegant, more attractive appearance.
● Mifare System: 13.56MHZ frequency.
● Three-level management: Main admin, Admin, User.
● Public and Private mode: The same lock can switch between public mode and private mode freely.
● Master key: Emergency unlocking.
● Auto unlocks/lock: The deadbolt lock and unlocks automatically.
● Flexible installation: Lock housing and battery parts are separated, and available to fix on different door thickness locker.
● Low battery warning: Low battery indicator.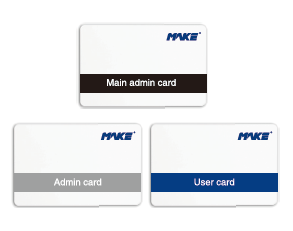 Mounting dimensions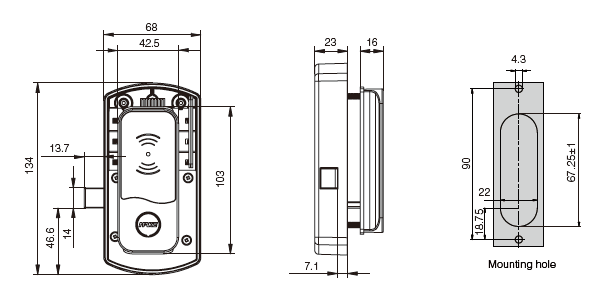 Scope of application:
Suitable for lockers in schools, hospitals, factories, offices, airports, railway stations, swimming pools, baths, clubs, cabinets and doors made of all various materials - including plastic/metal/aluminum alloy, etc.
Product picture: