RFID Lock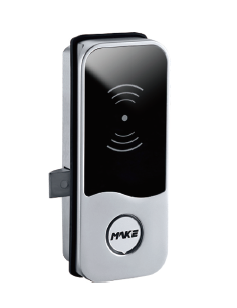 RFID locks use Radio Frequency Identification (RFID) technology and a key card reader which works as remote credentialing for access-controlled applications. The lock has an RFID electronic tag on it, which enables you to unlock it with an RFID card rather than using a physical key.
We provide you with a series of high-end RFID electronic locks, which can meet your various needs for security, flexibility, ease of use, data tracking, etc. The lock has a three-level management system and can help you improve the efficiency of daily management.
The RFID locks are suitable for lockers in schools, hospitals, factories, offices, airports, railway stations, swimming pools, baths, clubs and other places, as well as cabinets and doors of various materials.
MAKE offers a complete solution of various RFID lock sizes and functions to meet your needs.