Technical data
Type: RFID locker lock
Material: ABS
Input Voltage: DC3V
Power supply: 2 AA alkaline batteries
Static current: ≤40uA
Dynamic current: ≤50mA
Temperature: -15℃ - +65℃
Humidity: 5% - 95%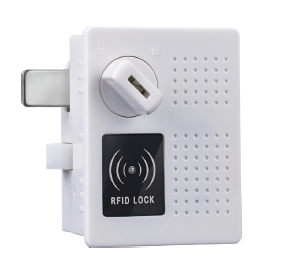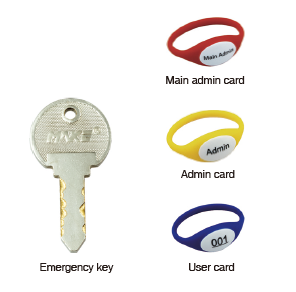 Features
● RFID operation: Easier operation.
● Easy installation: quick and easy to install, non-screw.
● Mifare System: 13.56MHZ frequency.
● Master key: Emergency unlocking.
● Lock status indication: LED in 2 colors (green and red).
● Low battery warning: Low battery indicator.
● Wide application: Suitable for doors in wooden/plastic/metal/laminate, etc.
Mounting Dimensions