Name: MK707 Combination Locker Lock
Technical data
Type: Mechanical combination locker lock
Material: Zinc alloy, ABS, Brass
Finished: Powder coating
Key combination: Over 10,000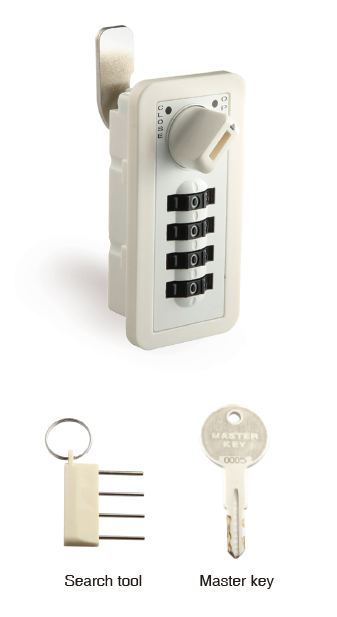 Features
● Easy operation: Easy installation and operation by code.
● Master key: Emergency unlocking by a master key.
● Retrieve code: Retrieve code by a search tool.
● Application for metal, wooden and plastic doors with 0.6-20mm door thickness.
Application: Locker, ABS cabinet, metal cabinet, boxes, storage, etc.
Mounting Dimensions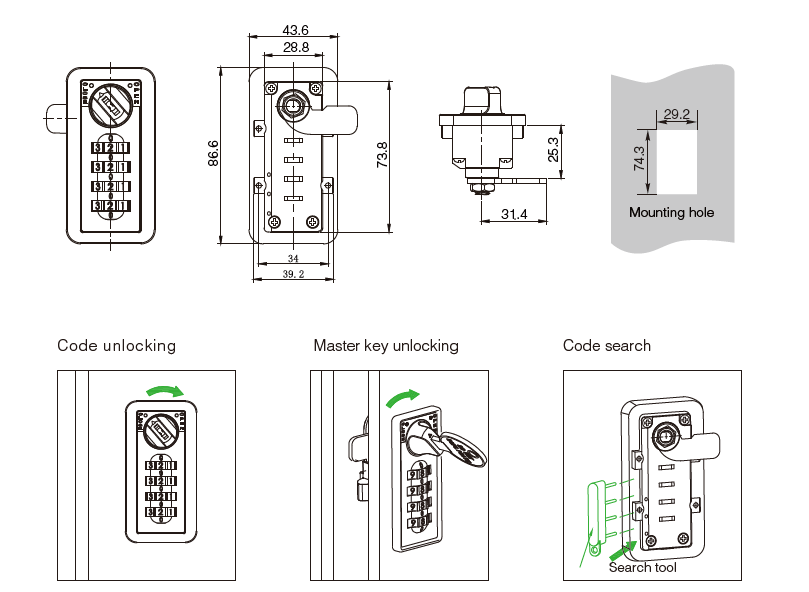 Instruction:
1. Lock Open - Dial in a 4-digit code - Turn the knob to the OPEN position.
2. Code Set - Turn the knob to OPEN position - Dial in any 4-digit code and remember the sequence - Turn the knob to CLOSE position - Clear the 4-digit code.
3. Pin Search - Open the lock with the key master - Turn the knob to the CLOSE position after opening - Insert the search pin to the pinhole behind the lock and hold it - Turn the number dial until it stops.