Today, with the rapid development of society, the demand for chassis cabinets in data centers, computer rooms, and power distribution facilities continues to rise. The
chassis cabinet lock
is a very important component. It can not only prevent the equipment and data in the chassis cabinet from being stolen, but also prevent accidents from happening, making the management and maintenance of the chassis more convenient.
Starting from the needs of chassis and cabinets, Xiamen Make Security Technology Co., Ltd. focuses on the research and development and design of locks. We have a series of professional chassis and cabinet lock solutions for the daily security and management of chassis and cabinets.
The heavy-duty mechanical handle lock MK419 is made from zinc alloys. The surface is spray-painted and treated with high quality. The thin lock surface fits better with the cabinet surface. The lock has passed the rigorous salt spray test, making it safe and worry-free for outdoor use.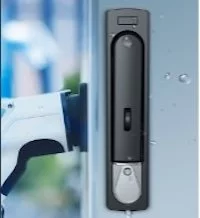 The dust cover adopts a new patented design and can be reset by pressing. When you need to open the dust cover, turn the screw 90° with the key, and the dust cover will pop up automatically. When closing, you only need to press with one finger, and the dust cover will reset and close. The whole process only takes 1 second, making it very convenient to use.
Anti-abnormal damage design is provided. When the handle is in an abnormal position, it cannot be pressed, effectively protecting the lock surface and preventing scratches.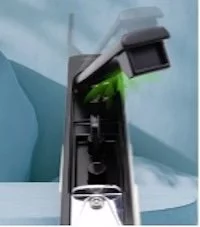 The electronic chassis cabinet lock MK436 is powered by equipment and can be online in real time. After the user swipes the card, the card information is automatically uploaded to the cloud platform to confirm the permission before unlocking; the lock uses the RS485 protocol, which can realize remote control and unlocking, and is convenient and fast.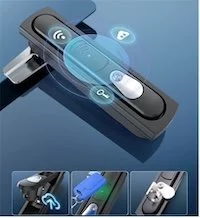 The surface has been treated with high quality, complying with IP65 protection level, and has passed strict quality testing, making it adaptable to outdoor use environments. MK436 has an alarm for unlocking. Users can set the alarm time according to their needs to remind users to close the lock in time to prevent forgetting to unlock.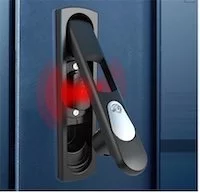 For more professional chassis and cabinet lock solutions, please continue to pay attention to Make Security Technology.