ATM machines are important auxiliary equipment for banks, providing us with convenient and fast banking services. With the development of financial technology, ATM machines are facing intelligent upgrades, including
ATM machine locks
.
In today's fast-paced world, the convenience of Automated Teller Machines (ATMs) has become an indispensable part of our lives. These machines provide us with quick access to cash and banking services, making financial transactions easier than ever before. However, with this convenience comes the need for robust security measures, and ATM machine locks play a vital role in ensuring the safety of both users and their funds.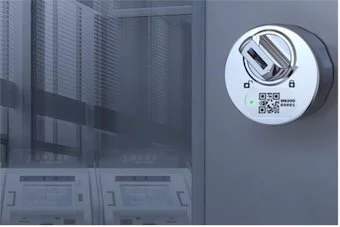 Before this, most ATM machine locks were mechanical cam locks, which could not provide sufficient security and management support for ATM machines, and were increasingly unable to meet the relevant needs in the intelligent era.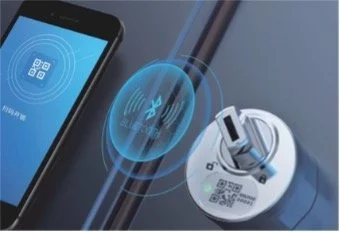 ATM machine locks are designed to protect against unauthorized access and tampering. They are equipped with advanced technologies such as biometric scanners, PIN pads, and encryption systems to safeguard sensitive information. These locks act as a deterrent against criminals who may attempt to steal cash or compromise user data.
Moreover, ATM machine locks instill trust in users by providing them with a sense of security when conducting transactions. Knowing that their personal information is protected gives customers peace of mind while using these machines. This trust is crucial for banks and financial institutions as it helps maintain customer loyalty and confidence in their services.
However, it is important to note that ATM machine locks alone cannot guarantee complete security. Regular maintenance checks, software updates, surveillance cameras, and proper lighting are equally essential components of a comprehensive security system.
In conclusion, ATM machine locks are essential for maintaining the integrity of these devices by preventing unauthorized access and ensuring the safety of users' funds. By implementing advanced technologies and robust security measures, banks can build trust among customers while providing them with convenient financial services. It is imperative for financial institutions to continue investing in improving ATM machine lock systems to stay ahead in the ever-evolving landscape of digital banking.
MK-E280 is Make's new generation of financial terminal smart lock. It has the advantages of intelligent integration, efficiency, convenience, safety and reliability, and can perfectly meet the needs of use and management of ATM machines.
MK-E280 adopts wireless IoT Bluetooth technology. Your mobile phone is the key, and the lock can be opened with just one swipe. Each lock has its ID number inside, and the lock needs to be opened and closed through the APP, which solves the problem of diversified keys for bank self-service equipment in the past and achieves refined and intelligent management.
With both APP and WEB platforms, the locks can be linked with the background through Bluetooth communication. Each unlocking record can be uploaded to the system platform. Not only can the usage records be queried at any time, but also related tasks can be traced, realizing Intelligent management of Internet and ATM machine locks.
MK-E280 can perform hierarchical management and authorization management and form locking and unlocking records. Different permissions can be set in the background according to employee levels to help ATM machines achieve multi-level management. In addition, MK-E280 is also equipped with an emergency lock hole. When the bank's self-service equipment encounters special circumstances, a mechanical key can be used to open the lock, helping users achieve closed-loop management, which is safe, reliable and controllable. Make's Bluetooth cam lock fully protects the intelligent upgrade of ATM machines.