Do you know the charging station? An electric vehicle charging station, is an element in an infrastructure that supplies electric energy for the recharging of electric vehicles. As the charging station is more and more popular all over the world,
charging station lock
and
charging pile lock
become the security assurance of the charging station. Some owners are locking their charging cable to something substantial so that it won't be stolen when they are charging. But do you know how to choose the high security locks for charging station or charging pile? Make Locks will tell you the answer.
Make Locks supplies a series of locks for charging station and charging pile, such as
cam locks
,
cabinet locks
,
handle locks
, with the purpose of environmental protection, which is with the same theme as charging station. What's more, the charging station locks from Make Locks Manufacturer are with high security key system, which also used in
ATM locks
. Besides, Make Locks Manufacturer has its own factory and full production process of locks, well controlled all parts and processes, making sure the lock quality.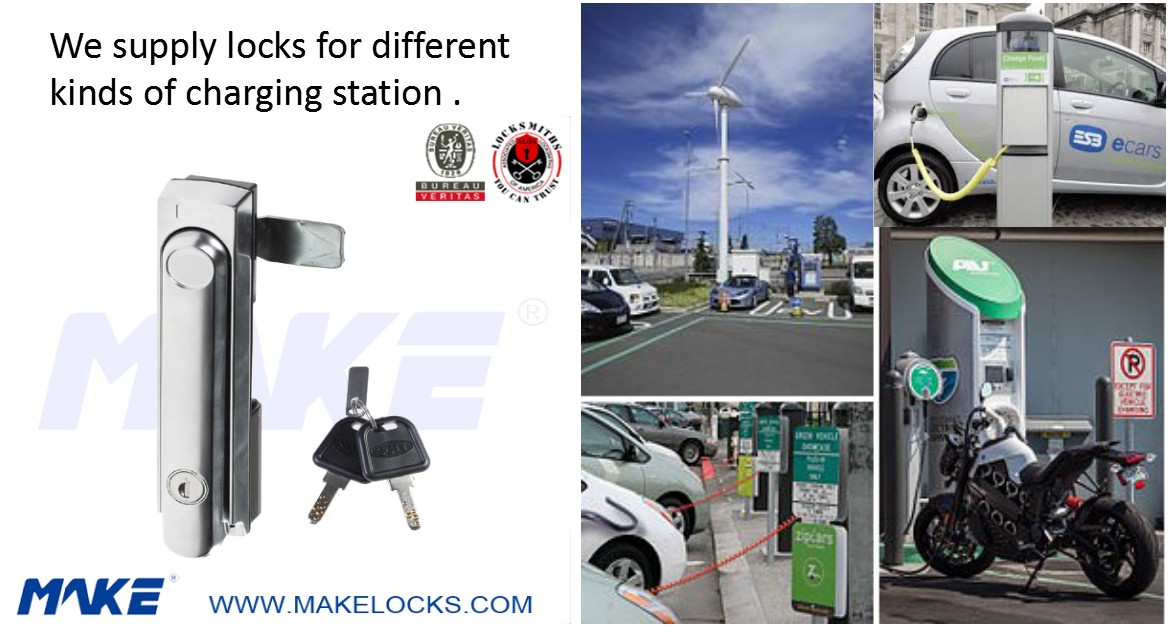 More information, please contact us at
sales@makelocks.com
, we will reply within 24 hours.