As the weather gradually gets colder, people will occasionally go to the sauna. I believe it can not only relieve everyone's stress, but also relax. The change of life concept and the prevalence of health culture have made sauna culture more and more an emerging consumer point. In sauna rooms, we often use sauna cabinets to temporarily store our personal belongings, so sauna locks have become one of the important tools to ensure the safety of personal belongings. Today Make will talk with you about the characteristics of sauna locks.

Unlike traditional locks that need to be opened with a metal key, sauna locks mainly open and close the door through smart digital induction when one is swiping a card. In addition to sauna rooms, sauna locks can also be used in swimming pools, hot springs, hotels, shopping malls, supermarkets, schools, banks and other places. There are three common sauna lock cards, such as early magnetic stripe cards, ID cards that are currently widely used, and more secure and reliable IC cards.




ID card is a kind of radio frequency card that is more commonly used at present, it is also called identification card, which has a globally unique code. There is a coil in the inductor of the RFID induction lock, which is equivalent to the primary coil of the transformer, and there is also a coil in the magnetic card, which is equivalent to the secondary coil of the transformer. When the two coils are close, the coupling generates a current to supply power to the card. At the same time, the coupling sends a interrogation signal and a magnetic card responds. If the conditions are met, the lock can be opened. ID cards are mostly used for temporary storage, parking lots, building access control, employee attendance, etc. However, ID cards have a small capacity and can only be read but cannot be written, which is obviously different from the IC card.

An IC card is a card with a higher level of security that can be read and written. It stores the card holder's personal information, account amount, etc. on the chip, which has high security. At the same time, the IC card also extends the card function, convenient to carry, and only one card is needed to make all purchases and use facilities in the venue, which is very convenient for consumers. IC cards are commonly used in swimming pools, water parks, hot springs and other places.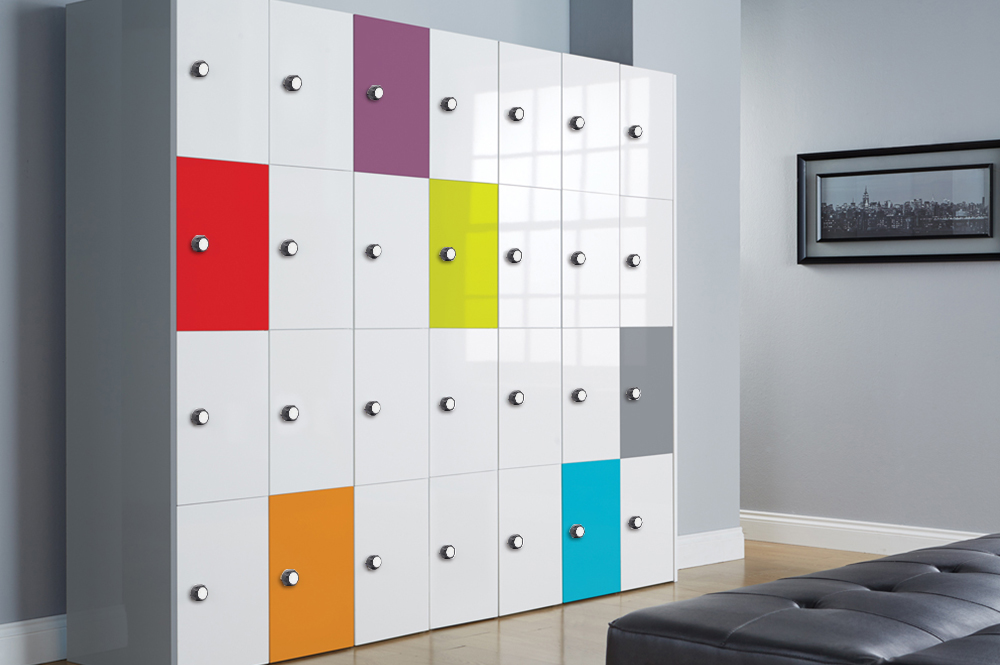 The appearance of sauna storage cabinets has brought us safety and convenience for storing personal belongings in saunas, swimming pools, hot springs and other places. However, saunas, swimming pools, hot springs and other special environments with high temperature and humidity also place high demands on sauna locks, which must not only be waterproof and moisture-proof, but also resistant to high temperatures and corrosion.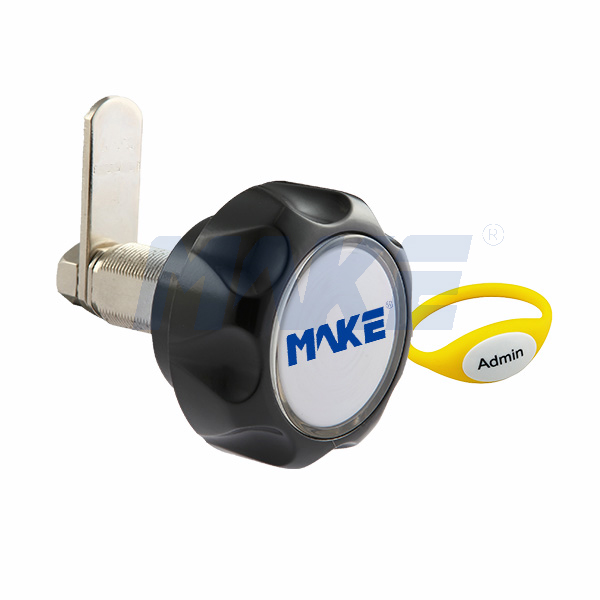 The sauna lock MK726 produced by Xiamen Make Security Technology Co., Ltd. is made of zinc alloy and ABS material. It requires no external programming equipment and is easy to operate. MK726 can maintain stable performance in special high temperature and humid environments such as saunas and swimming pools for a long time. It can be applied to all kinds of metal, wood, plastic cabinets and doors in saunas and swimming pools. Meanwhile, MK726 is equipped with wristband keys and there is 3 levels of bracelet keys for inductive unlocking. Each lock can have more than 100 users, which is waterproof, moisture-proof, and resistant to high temperature and corrosion, not only convenient for users to carry, but also effectively preventing key damage and key loss. MK726 is also equipped with an emergency power interface. When the electronic lock cannot be opened due to lack of power, users can use the emergency power for emergency charging.