After doing adequate measures of the epidemic prevention and control,
Make Locks Company
finally started its work in a comprehensive and orderly way!
Affected by the epidemic, in this special period of the nationwide fight against the epidemic, Make remained to take its responsibilities. In order to further improve the prevention and control of the epidemic, Make immediately launched an emergency plan for epidemic prevention, and had great determination to win the sniper war on epidemic prevention and control.
Let's go together and see how Make take these
prevention and control measures
.
1. Taking temperature detection and disinfection as people move in and out of the factory.
Rigorous return inspections have established a safe "first line of defense". Make had set up a special passage to conduct temperature detection and disinfection for incoming and outgoing employees.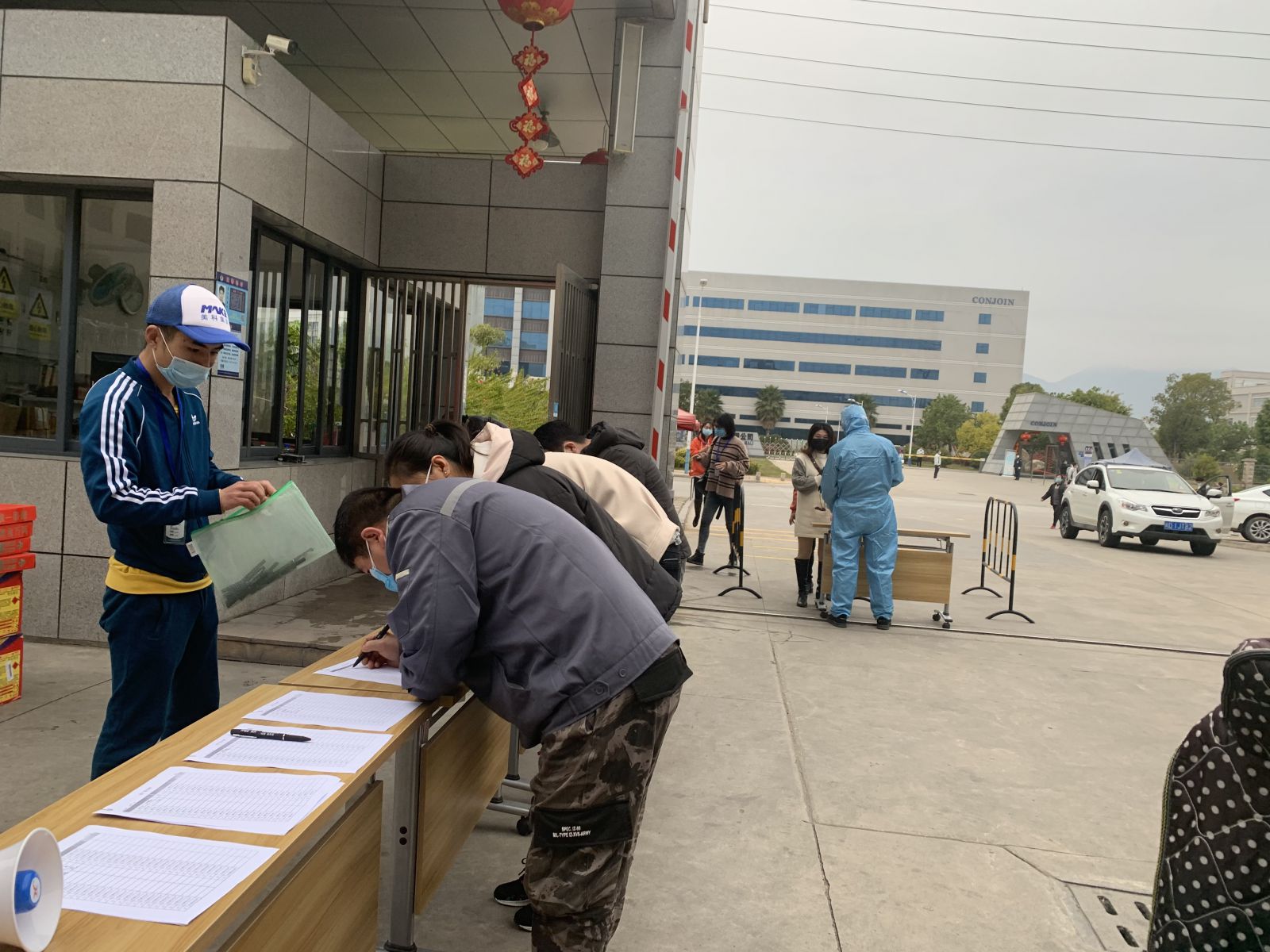 Processing enter-factory registration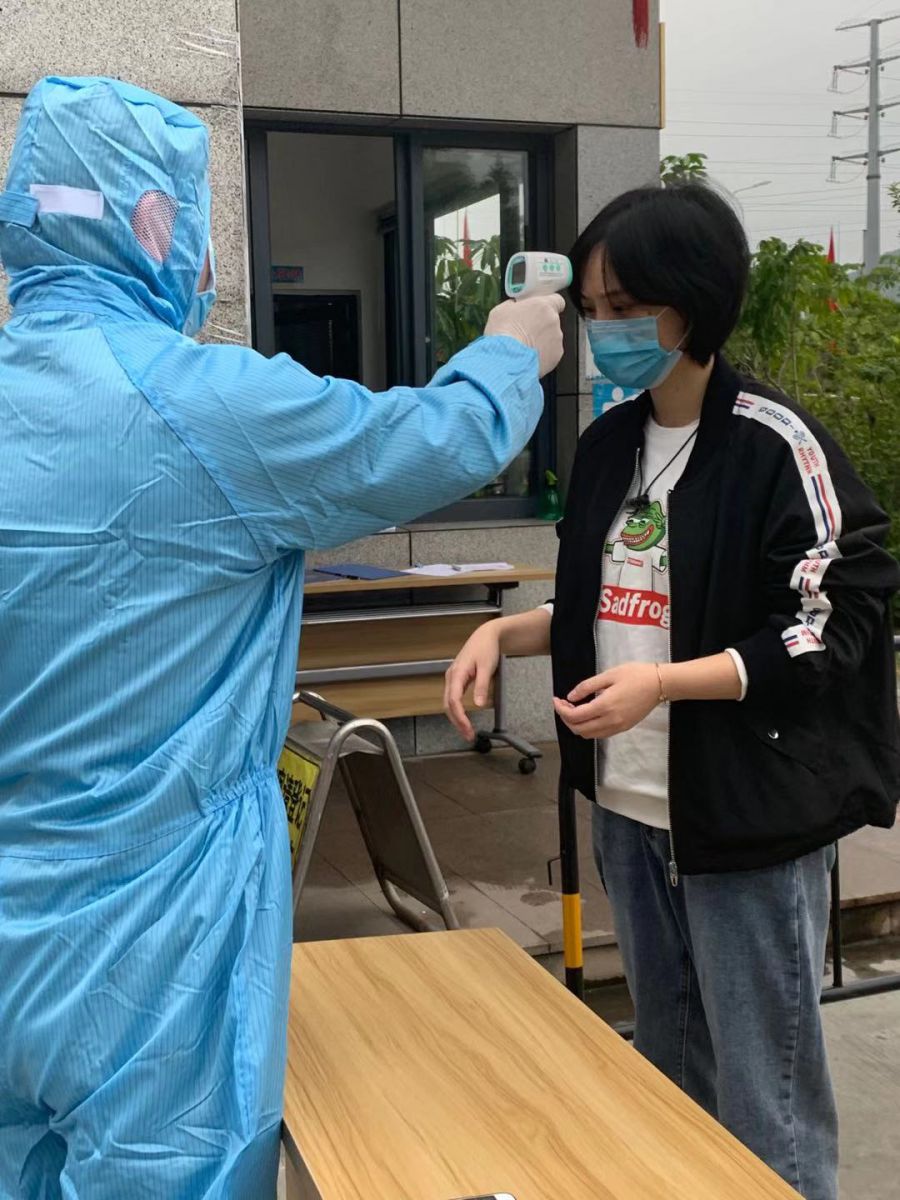 Measuring body temperature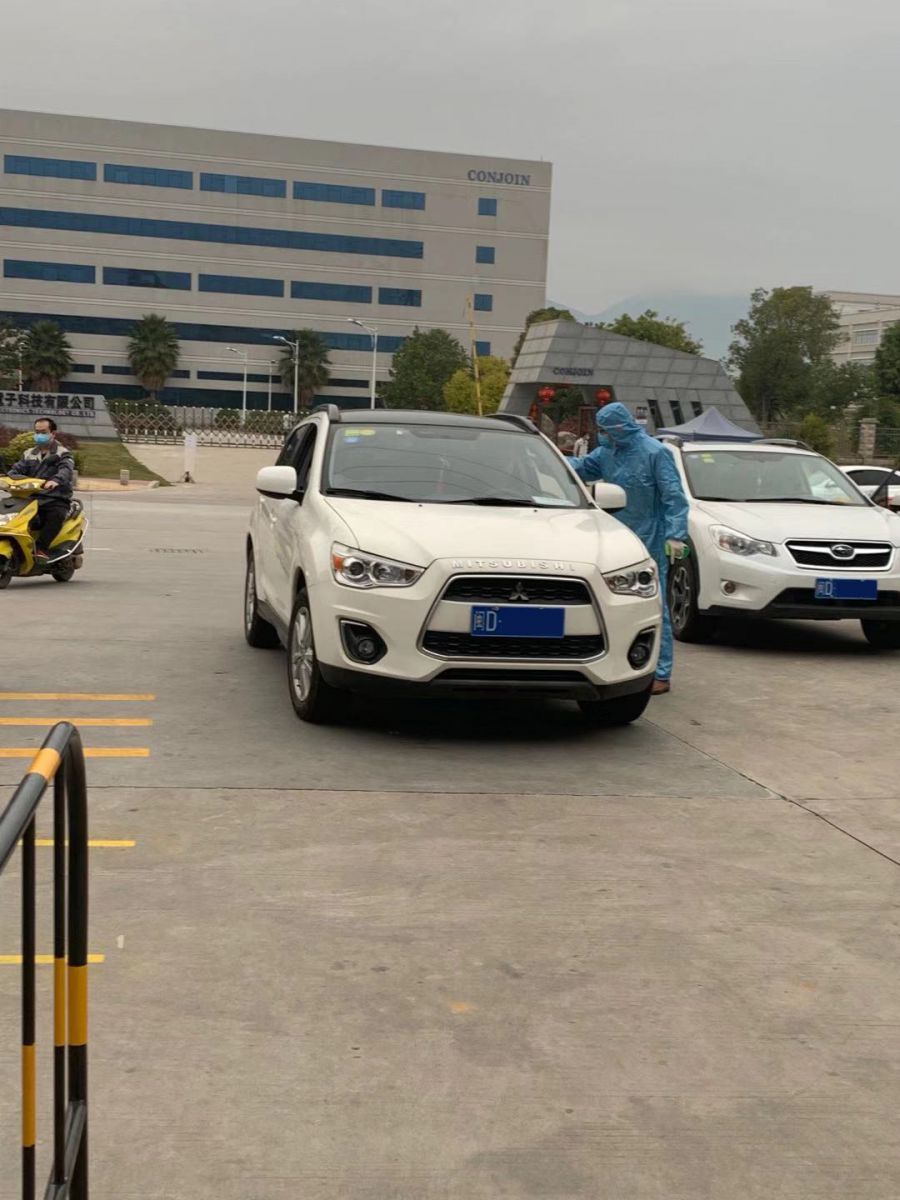 Disinfecting vehicles
2. Strengthen management of employees' health
In addition to submitting health forms, measuring body temperature, and tracking employees' moving trajectories before returning to Xiamen everyday, Make also prepared a special dormitory for returning employees, and process temperature detection, disinfection and registration for entry and exit. The company administration made well preparations of various regulations in advance for everyone's protective equipment, factory safety, dining, dormitories, factory cars, etc. after starting the work. At the same time, Make also made full use of DingTalk to realize the online health status report of each employee, which facilitated timely grasp of the real-time health status of employees after
the resumption of work
.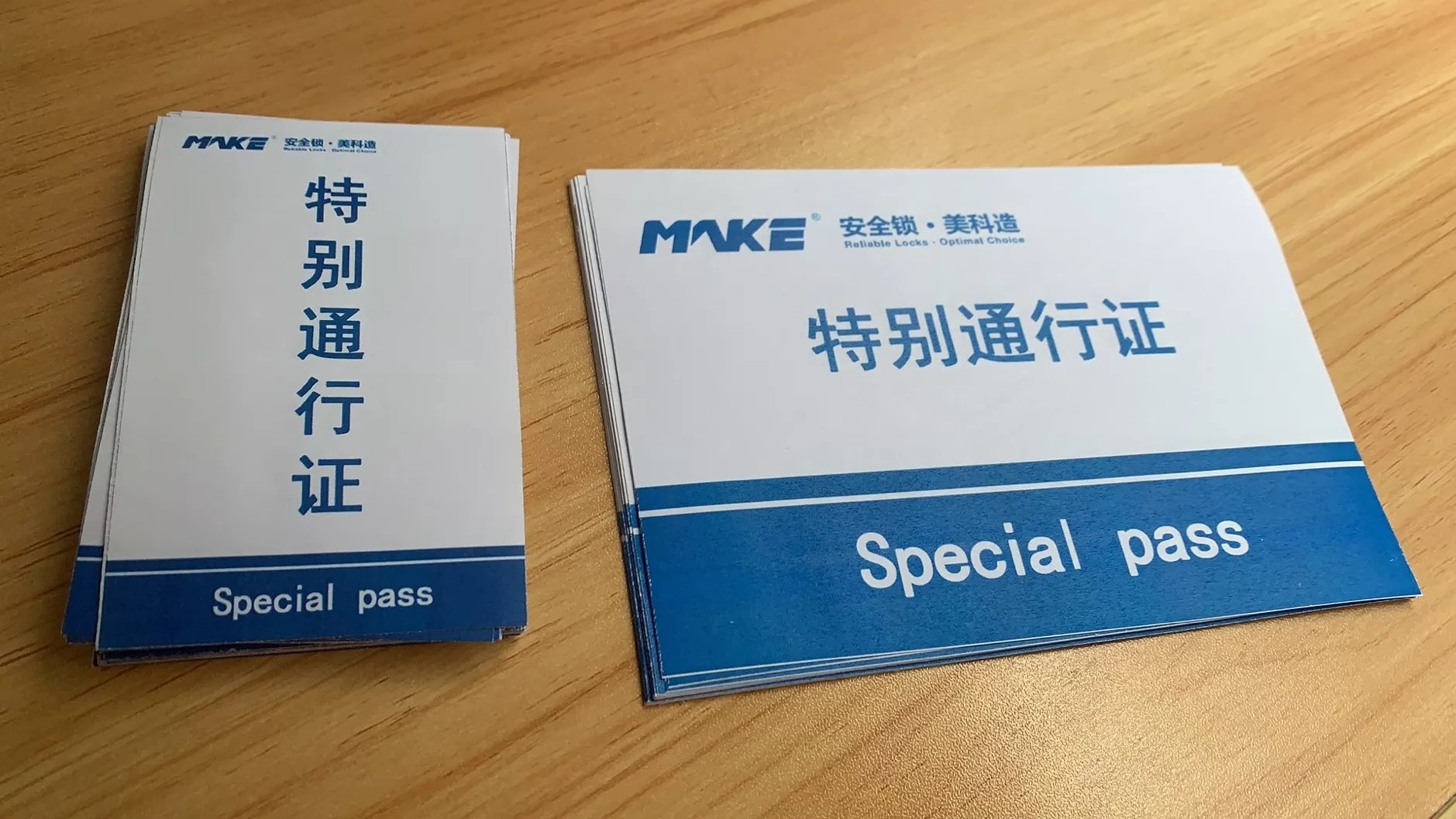 Special passes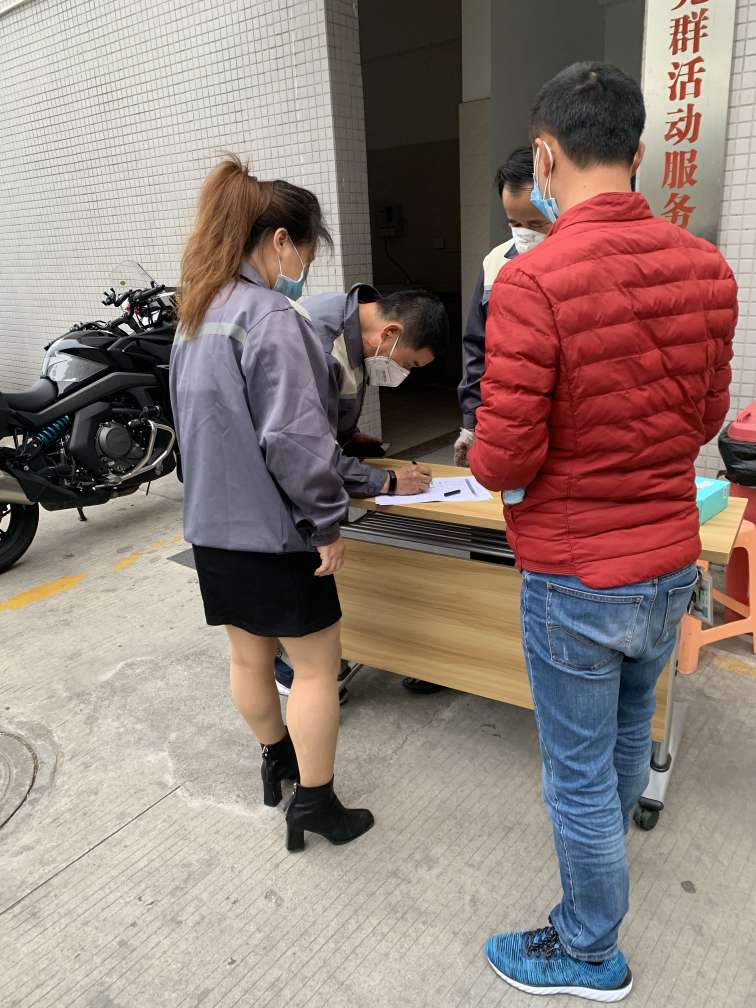 Taking a temperature detection and disinfection and registering before
entering the dormitory.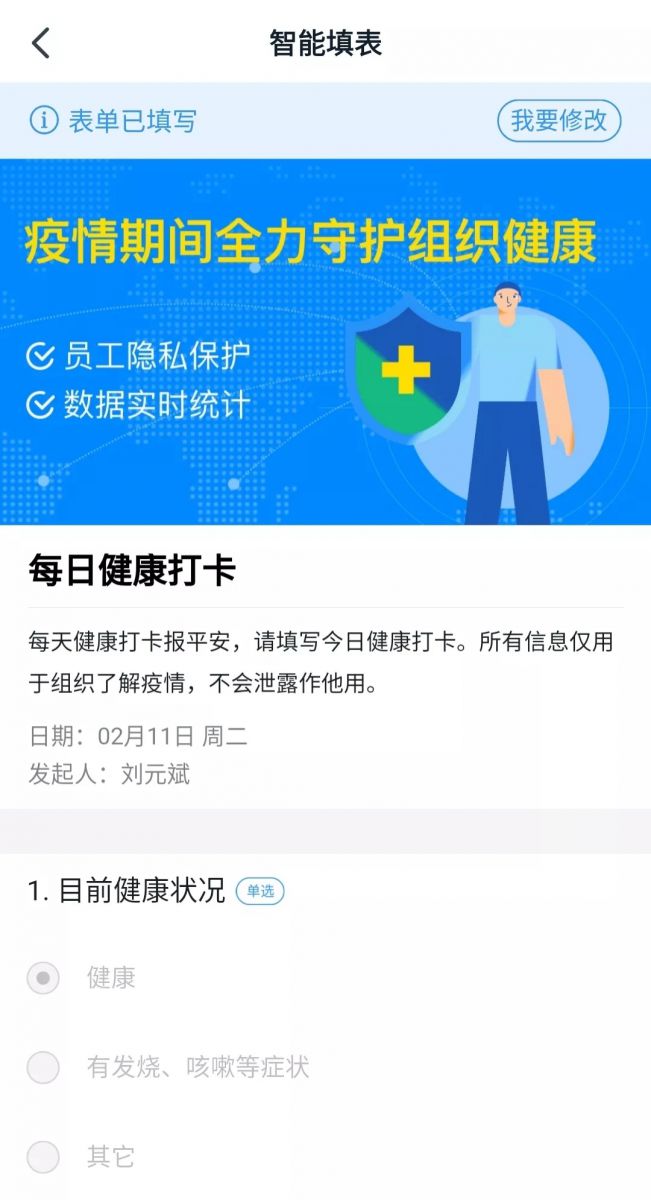 The DingTalk health status fill-out
3. Full disinfection
Before the
resumption
, Make's administrative logistics strictly implemented twice-daily disinfection of public areas such as office areas, factory offices, conference rooms, walkways, dining areas, tea rooms, and toilets, ensuring a
safe working environment
for employees.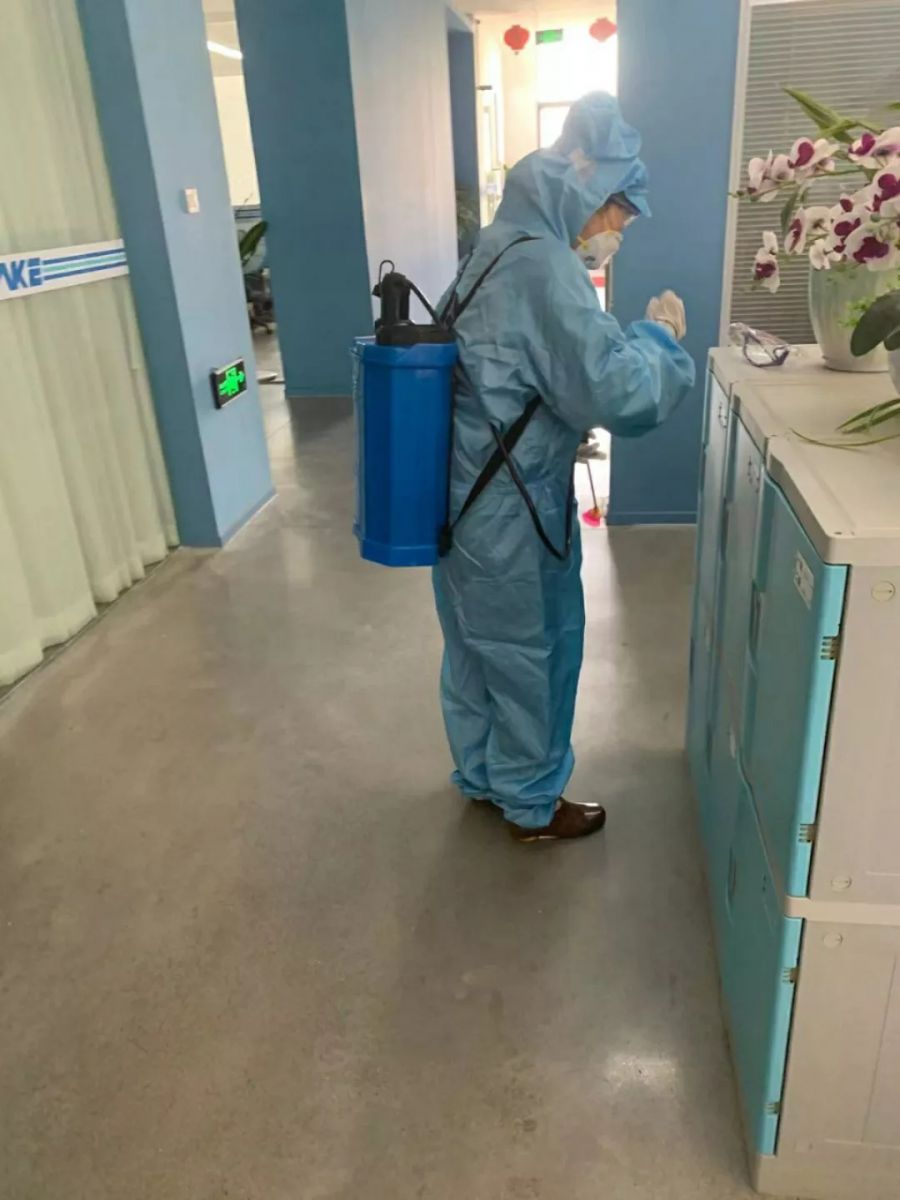 Logistics staff were disinfecting the work environment.
4. Staff dining management
In order to meet the needs of the upcoming post-holiday rework, Make's administration had taken various measures and made adequate preparations. Make had made a very detailed deployment merely on the "dining management", introduced detailed dining arrangements, and clarified various action details, such as restricting employees to eat out, taking meals in different areas and being delivered meals in some regions.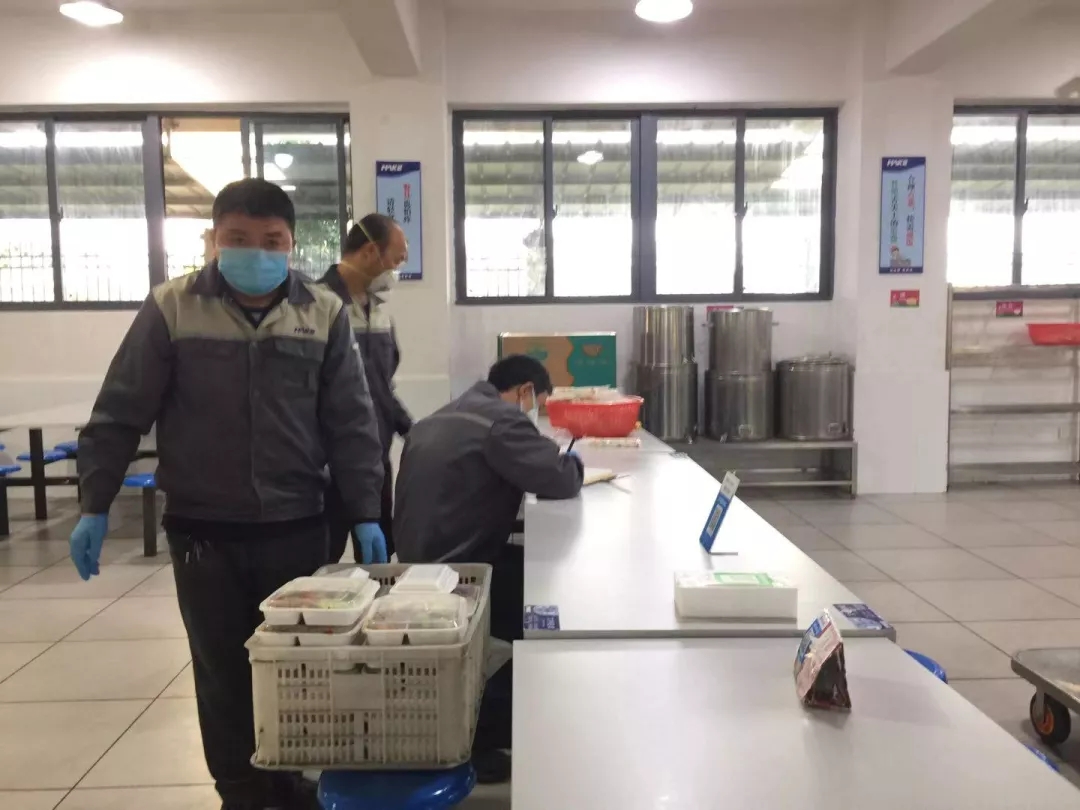 Fetching the meal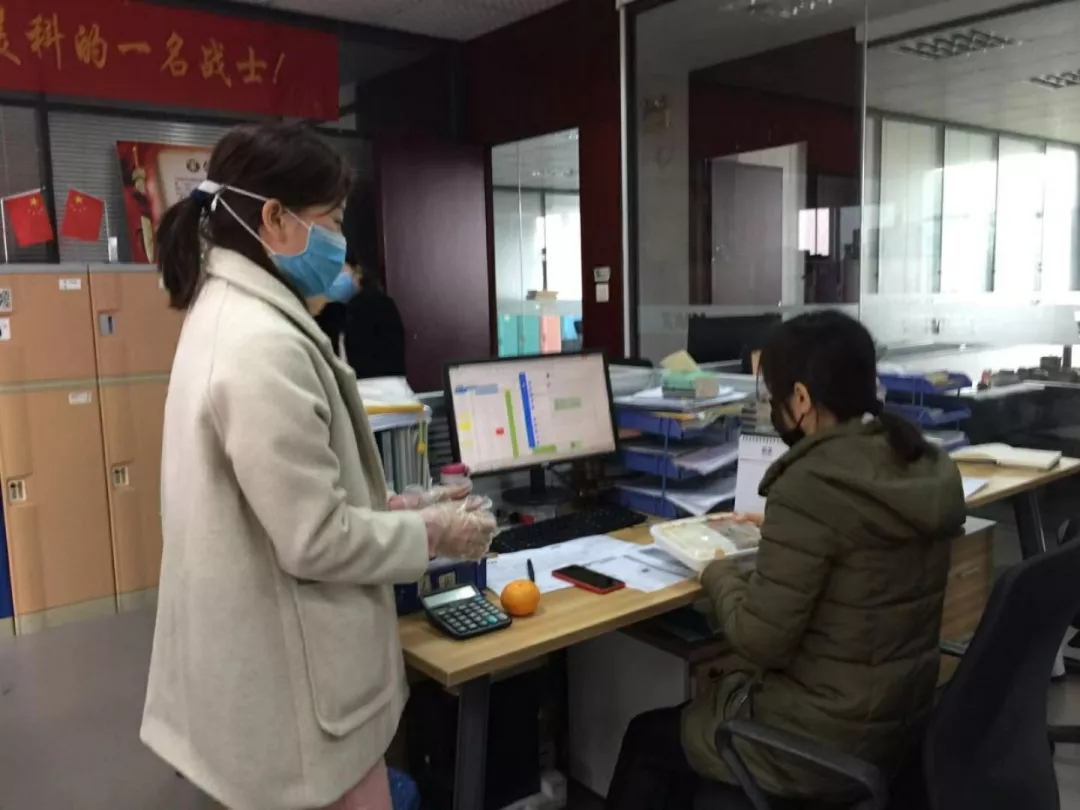 Dining by area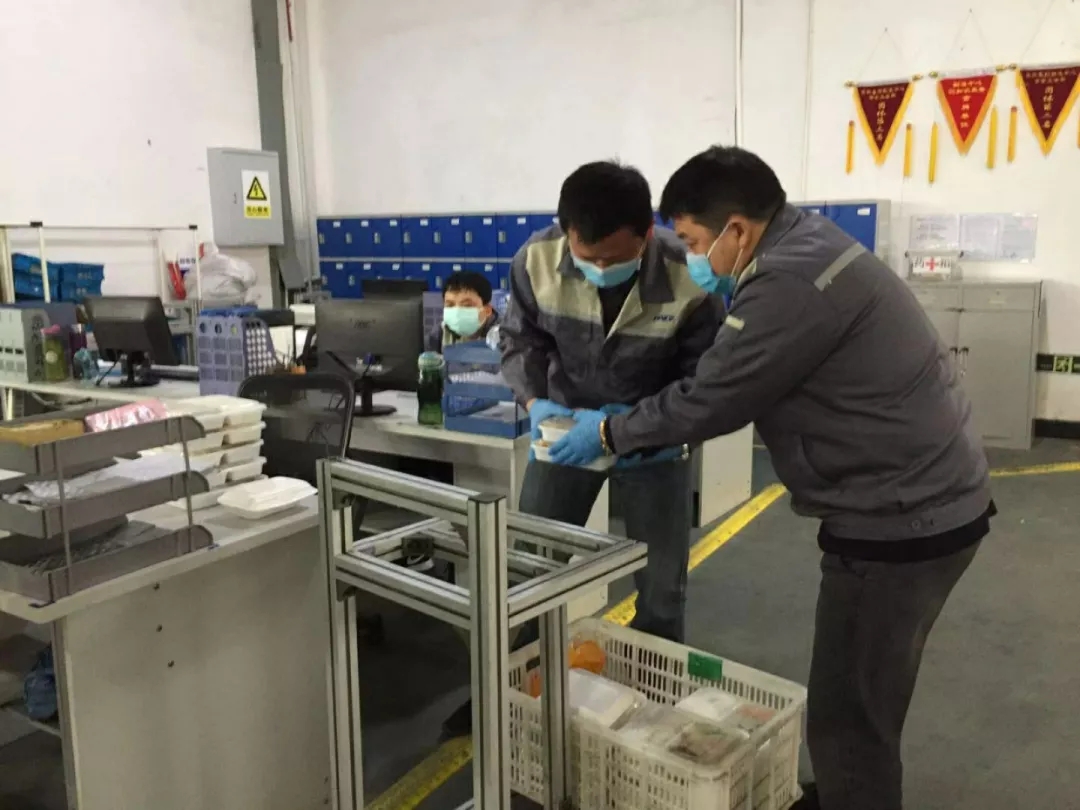 Being delivered the meal in some areas
5. Workshop protective measures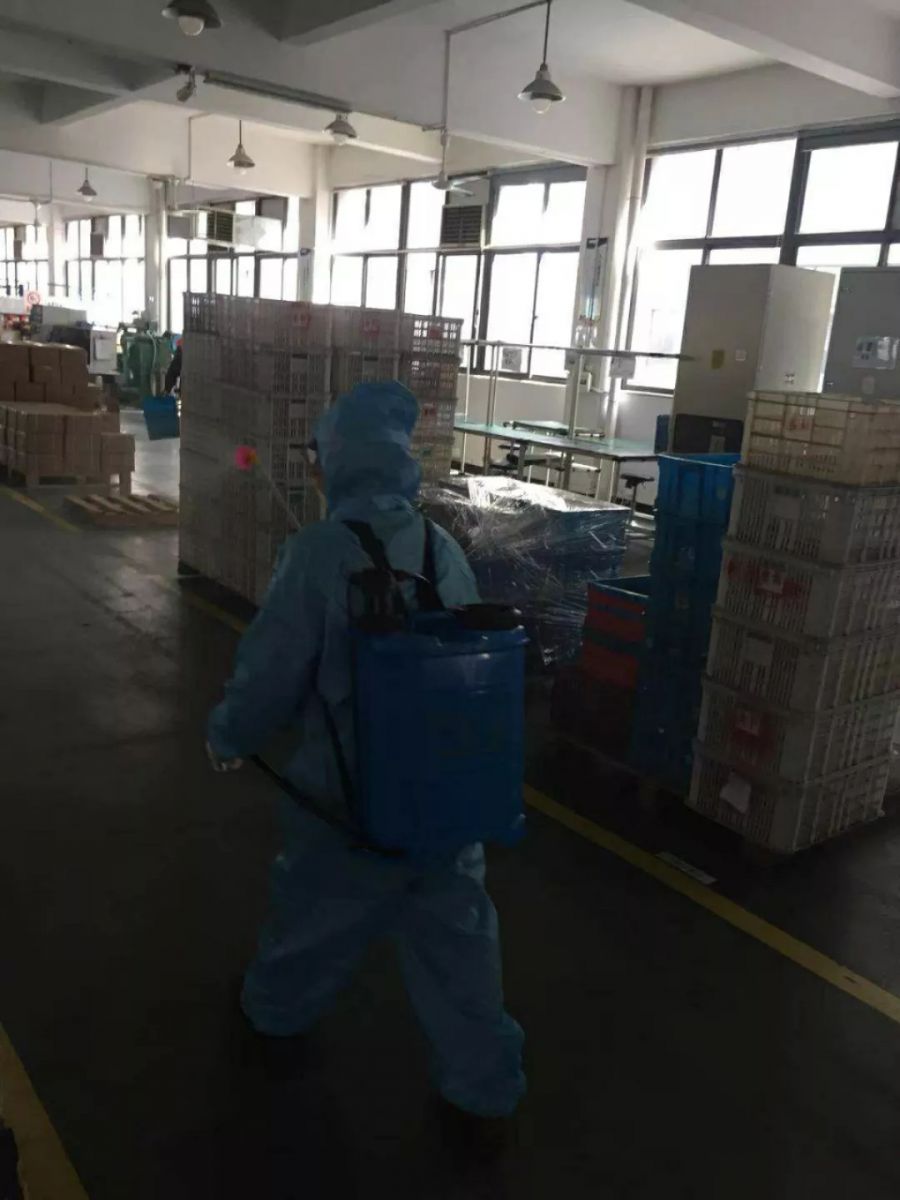 Workshop disinfection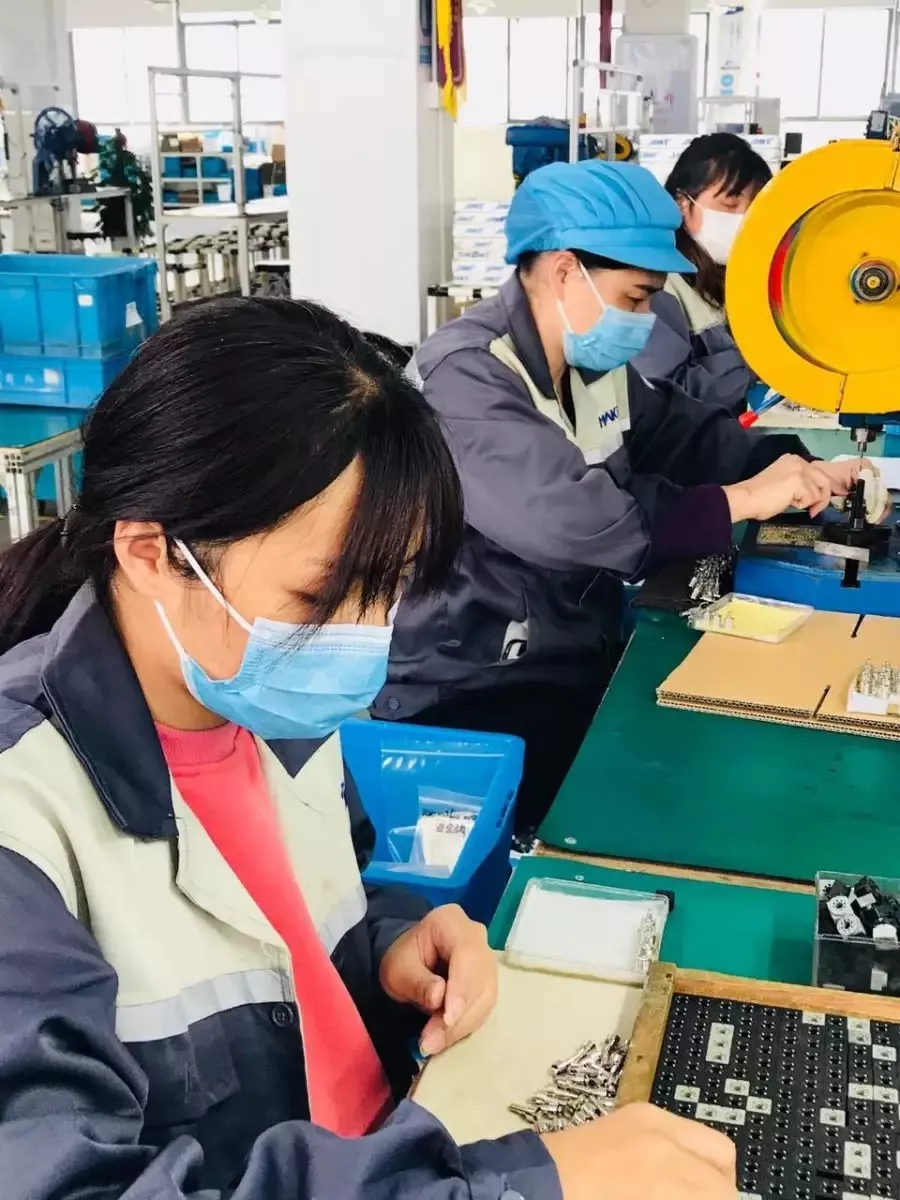 Employees were working hard with their masks.
6. Strengthen prevention and control publicity
Make's advocacy group strengthened the propaganda of prevention knowledge and control measures through various media channels to transform cognition into action. For example, during this time, Make's lecturers dedicated themselves to cheering everyone on by making simple and understandable videos.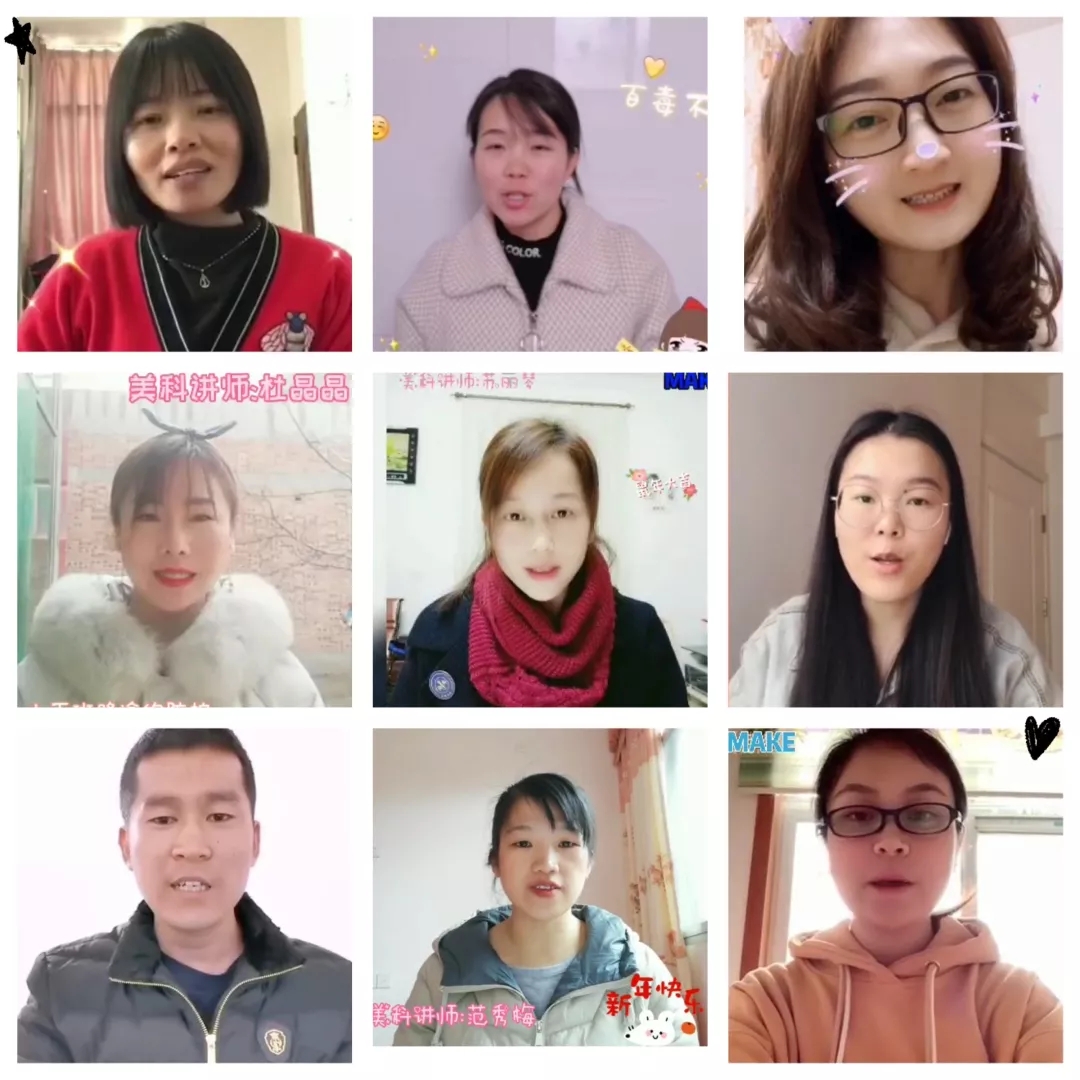 Video promotion by Make's lecturers
7.Returning to work
Winning this epidemic sniper war requires everyone's efforts and their own contribution. In order to ensure the safety of its employees, Make distributed masks to employees once a day to ensure that each employee had a mask. We also delivered a bottle of medical alcohol to each employee everyday.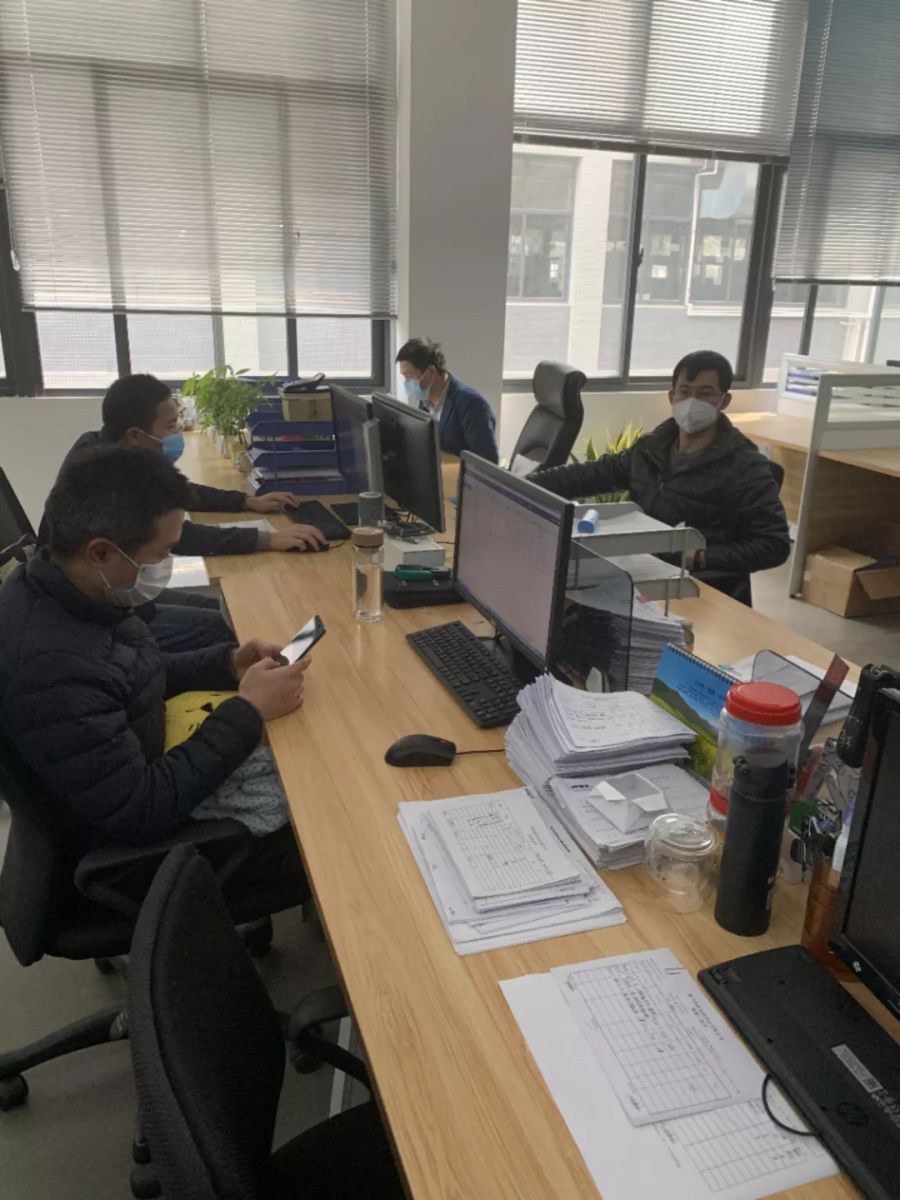 Make gradually resumed its busyness in order
We are still dreamers in this new year. Although the opening of 2020 is full of challenges, Make have always been confident that through scientific
measures of prevention and control
, we will provide a
safe working environment
for all employees in an all-round way, carry out safe production in an orderly manner, and make our efforts to prevent and control the epidemic! Make will work together with all the people across the country to make all kinds of
precautions
and seize the overall victory of the epidemic blocking battle!
Working together, we can overcome the difficulties and finally defeat the anti-epidemic war. Let's cheer for China together, hoping that victory will eventually belong to us.