Lockers are very common in today's daily life. In public places such as amusement parks, gyms, libraries, and stations, lockers provide a lot of convenience for everyone's daily life. A smart
locker lock
is a kind of lock that is widely used in storage cabinets. With the development of industry and technology, smart locker locks have become more intelligent, safe and advanced, and are gradually moving toward the direction of creating a quality life.
The same is true of smart locker locks made by Make. How do smart locker locks made by Make create a quality life for users?
Security is an inescapable topic for smart lockers. There are various types of smart storage cabinet locks, including electronic combination locks, induction electronic locks, fingerprint electronic locks, Bluetooth electronic locks, etc., which respond sensitively and unlock quickly; the key is not easy to pick so that you can feel safe.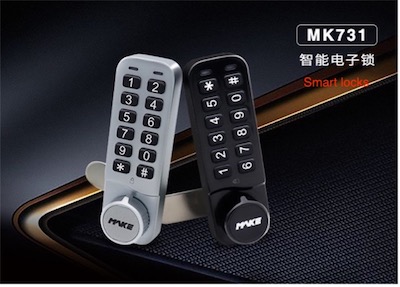 Appearance is one of the sources of high-end smart locker locks. The simple and stylish design, the combination of black, white and gray of the smart locker lock made by Make not only conforms to the current trend but also highlights the aesthetic taste. Exquisite craftsmanship and smooth lines reveal good quality and a sense of high end, bringing people extraordinary visual enjoyment.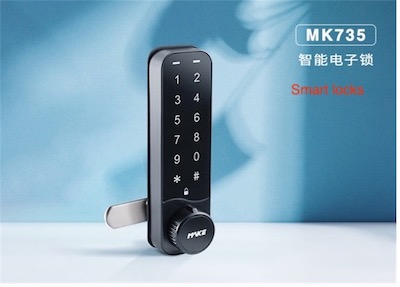 User experience is an important part of smart locker locks. Make's smart locker locks have a four-level management systems, that is, management, managers, technicians and users. Different levels correspond to different use and management rights, and are equipped with a master key for emergency unlocking, which is easy to use and safe.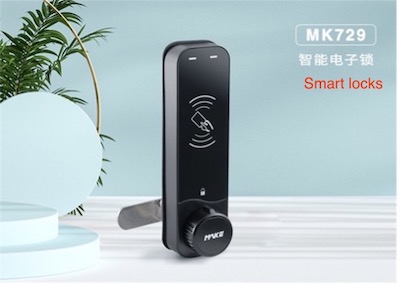 In addition, the Make's smart locker lock also has the function of free switching between temporary modes and fixed modes. The fixed mode is used for fixed lockers or office furniture managed by a special person; the temporary mode is used for public lockers. After the previous user finishes using it, the password will be automatically cleared until the next user resets it, which is very practical.
Being safe, high-end, and practical are the distinctive features of Make's smart locker locks. We will keep up with the trend of the times, devote ourselves to research and development, and bring a more satisfactory life experience to many users.