As the "guardian" of the cabinet, the lock system is also an important accessory in the cabinet system. The use of the lock system can not only help solve the security problem of the cabinet, but also provide convenience for the daily management and maintenance of the cabinet.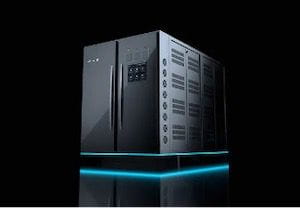 With the development of the application of the cabinets towards being more intelligent and high-tech reliability, the information and equipment stored in the cabinets are becoming more and more important. At the same time, more effective management of the cabinets is required to maintain the long-term stable operation of the cabinets.
Traditional mechanical
cabinet locks
are completely dependent on keys, and the security, real-time and recordability are not good. In this regard, Make has launched a new type of electronic cabinet lock to help cabinets solve security and management problems.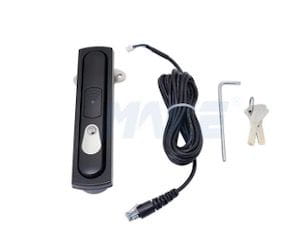 The MK436 electronic chassis cabinet lock is a lock that can be selected for cabinets. The MK436 cabinet lock is powered by equipment and can be online in real time. After the user use the card, the card information is automatically uploaded to the cloud platform to confirm the authority before unlocking; the lock uses the RS485 protocol, which can realize remote control and unlocking, and is convenient and fast.
The surface of the MK436 cabinet lock has been treated with high quality, conforming to the IP65 protection level, and has passed the 200-hour salt spray test and the strict salt spray/100 grid test, so it is safe to use it in outdoor environments.
As a professional supplier of chassis and cabinet locks, Xiamen Make Security Technology will provide customers with a variety of locks to protect the intelligent upgrade of cabinets.