With the development of the times, whether it is motorcycles, electric vehicles or bicycles, they have entered the era of disc locks. For today's motorcycles,
disc locks
are a must-have. When pursuing the safety of motorcycles, many lock manufacturers have also successively launched a variety of disc locks.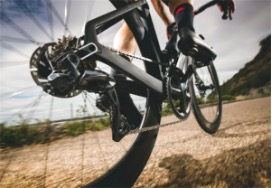 There are many disc locks on the market. Facing such fierce market competition, how can disc locks made by Make stand out? The disc lock MK619 is a lock that can provide multiple protection for motorcycles. MK619 can easily cope with various environments, and is a good choice.
Good anti-theft and anti-pry ability
The MK619 lock body is made of high-impact materials. The diameter of the lock bolt reaches 10mm (the metal rod passing through the hole of the disc locks). It is difficult to break and disassemble, and the safety and anti-theft coefficient is relatively high. When there is an external force, the built-in anti-theft alarm will sound the alarm. The sound lasts for a long time, so that car thieves will stay away.
Easy pressing and locking
To facilitate the daily use of car owners, MK619 adopts the method of pressing and locking, which can be locked only by pressing slightly by fingers. Even for users with weak strength, the disc lock can be easily locked and it is very convenient to use. The lock cylinder is equipped with the Ambile key system and a large number of dense teeth, and the anti-theft and anti-vandal performance are particularly outstanding, safe and reliable, making it impossible for car thieves to steal.
Two modes
Although the disc locks with alarm have achieved the goal of making the safety of the motorcycle to a higher level, the problem of "sounding as soon as it moves" has also caused trouble for the owners of the motorcycle. There are modes, that is, alarm modes and non-alarm modes on the lock head of the disc lock MK619. Users can set the desired mode according to their usage scenarios. The two modes are easy to set, and you only need to rotate the lock head to the corresponding position to switch freely. The operation is easy and will not cause misoperation.
In the era of disc locks, the industry competition in disc locks will become more intense. Only by well knowing the pain of users and improving the user experience, can we stand out in the industry market. The anti-theft alarm of MK619 disc locks can not only provide the owner with timely alarm information, but also provide multiple security protections without disturbing the people.