"Ride on my beloved scooter, it will never get stuck in traffic." With the rapid development of the city, both migrant workers and motorcycle enthusiasts attach great importance to their beloved "scooter". An easy, flexible scooter not only saves much time for the majority of office workers but also allows everyone to take a trip whenever they want.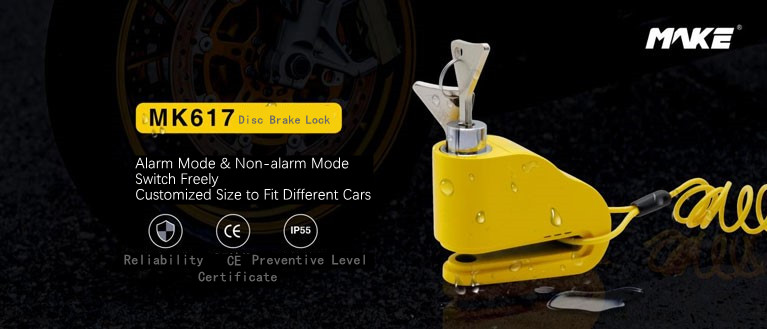 Of course, for everyone who loves scooters, the most unbearable thing is that their scooters have been stolen. When I go to work or go out to do something, the scooter accidentally disappears, which troubles many people. Although vigilant car owners installed chain locks or U-locks for them, sometimes they still could not escape the fate of being stolen. As the saying goes, "You don't know how to cherish until you lose it." Why not equip the "scooter" with a disc brake lock now?
The disc brake lock, as its name implies, is used for motorbikes with disc brakes. When it is locked, the brake disc is stuck, so that the wheels can't rotate, so as to achieve the anti-theft effect. Because of its small size, high safety factor and easy use, the disc brake lock can be widely seen on some bicycles, electric cars and motorcycles.
At present, there are many disc brake locks on the market, and the quality of disc brake locks is uneven. Therefore, when choosing disc brake locks, we must choose disc brake locks with a guaranteed brand of safe and reliable quality. As a lock manufacturer, the following MAKE will introduce a safe and convenient disc brake lock to keep your "scooter" away from thefts!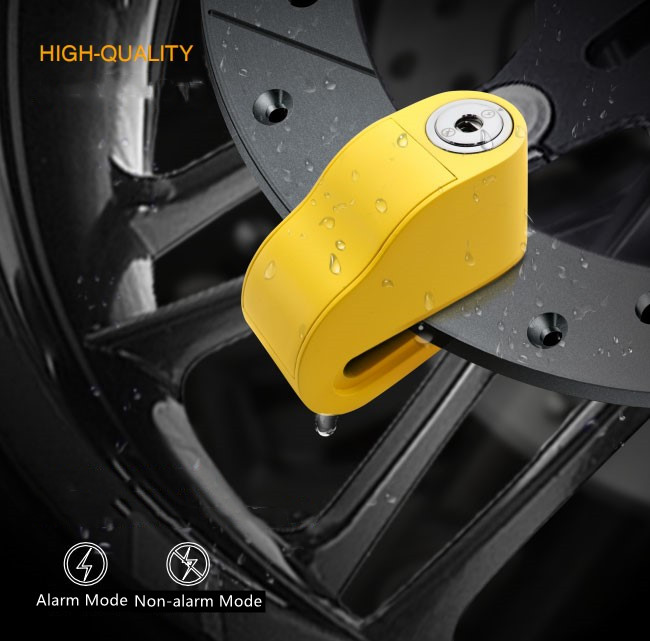 MAKE disc brake lock MK617 is convenient for locking disc brake cars fast. Made of high-strength materials, it can prevent rust, pry and drill, and can effectively prolong the open time when locks are destructively broken. Equipped with Abloy High-security Key System, it has passed CE certification with high security. It can protect your cars with anti-theft performance scaling new heights! Whether you are going out on business or riding outdoors, you don't have to stick your head out and pay attention to your car, so you can rest assured.
As the saying goes, "A good car is equipped with an equivalent lock". Our locks are not only anti-theft, but also have a good appearance. After all, everyone has a love for beauty. The nice-looking disc brake lock is simple and generous in appearance, small in size and bright in color (it also supports customization), which greatly shows your taste.
In addition, the MAKE disc brake lock also has its own alarm function. Once someone touches the car, it will immediately raise the alarm, with a sound as high as 110 to 120 decibels, which is equivalent to the sound of an alarm siren and lasts for a long time until it scares people away.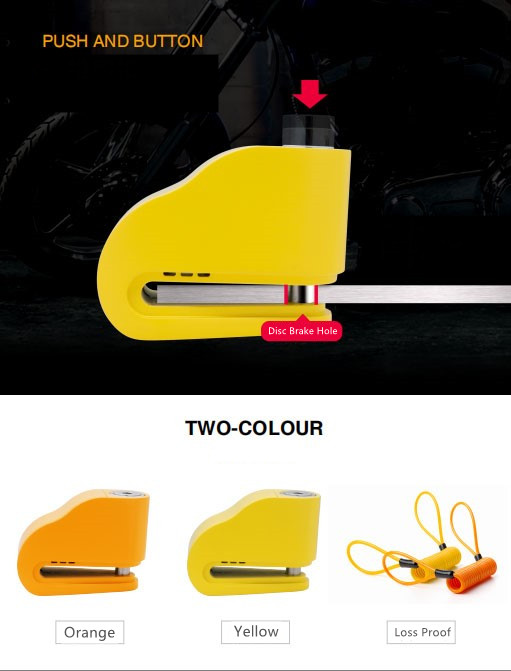 MAKE disc brake lock has a strong anti-theft performance, high value, and replaceable alarm and battery. It is durable and reliable. Besides electric cars and motorcycles, they can also be used in trucks, containers, yachts, etc. It is a good choice for going out to protect the safety of transportation. Come and choose one for your beloved scooter.